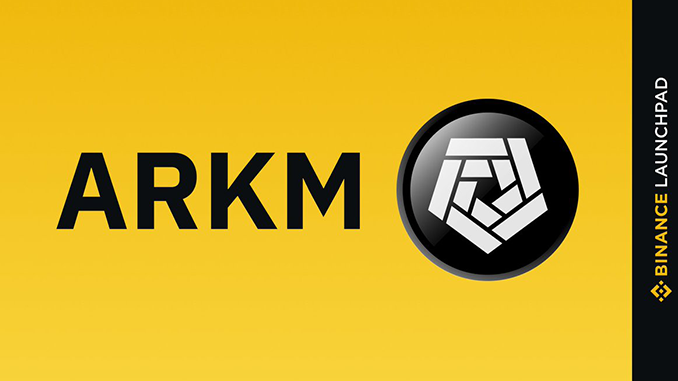 Binance is launching the new cryptocurrency Arkham (ARKM) through its Launchpad. These IEOs have regularly given participants great chances to win. Read here how you can get your hands on Arkham (ARKM) early.
Binance Launchpad opens the preparation phase for Arkham (ARKM) this Tuesday, already launching its 32nd IEO. When Binance Launchpad helps a new cryptocurrency enter the market, like Arkham (ARKM) now, it usually brings high profit opportunities for early investors. The Arkham project advertises itself as "de-anonymizing the blockchain," which is not met with enthusiasm everywhere in the crypto scene. But since IEOs at Binance Launchpad have always been oversubscribed many times over, this is likely to happen with ARKM as well, rewarding those who secure Arkham before its IPO announced for July 18. You can do this as follows:
1. prerequisites for participation in the Arkham IOE are a customer account at Binance and funds in Binance Coin (BNB). Starting today, July 11, Binance will automatically take hourly snapshots to record how many BNB you hold.
2. when this preparation period expires at night on July 17, Binance Launchpad will calculate your average BNB balances, which will qualify for Arkham's pre-sale.
3. Fortunately, this time Binance Launchpad has extended the so-called Subscription Period to 24 hours. This means that from July 17 in the morning to July 18 in the morning, you can now pre-order Arkham bindingly. One ARKM is sold for 0.05 US dollars and is settled in BNB at the daily rate. How many Arkham will be allocated to you in the end will be determined by your BNB balance in relation to all participants of the ARKM IEO.
4. next Tuesday (July 18) at 09:00 German time the time has come: the Arkham will be credited to your Binance account and a short time later the world's largest crypto exchange will also open trading with ARKM. This is the moment when opportunities for quick profit taking arise. This is because, from experience, cryptocurrencies promoted by Binance Launchpad, such as Arkham, trade much higher at the start of trading than the price at which they were previously sold by the IEO.
Background on Arkham (ARKM).
At the Binance IEO for Arkham, 5 percent of all ARKM comes up for sale. There has not been a private sale before and to that extent the entry price of $0.05 per ARKM is difficult to estimate. The project is backed by co-founders of Palantir and OpenAI as well as various crypto companies. The project was able to raise 10 million US dollars in venture capital in its start-up phase and is currently valued at 150 million US dollars. The idea behind Arkham: With the help of artificial intelligence, public blockchain data is specifically searched to analyze who is behind which transactions. Arkham writes that until now, such analyses have been done manually and there is also no marketplace for high-quality data. Arkham wants to change this with a platform where ARKM serves as a payment method. Further, ARKM will be governance tokens at Arkham, which will be used to have a say in strategic decisions about the project.
Arkham is native to the Ethereum (ETH) ecosystem as an ERC-20 token, where use cases naturally arise with the leading Decentralized Finance (DeFi) division. But critics like cryptonator1337 object on Twitter that behind Arkham are founders who are not exactly squeamish about privacy. Palantir, for example, has come under criticism due to Wikileaks and its use by the Hessian police. In general, the professional "de-anonymization of the blockchain" is not exactly what some crypto investors want, who see the possible anonymity of Bitcoin and Co. as a big plus.
Bottom line: Arkham (ARKM) ahead of debut by Binance Launchpad.
It may well be that not everyone will love the concept of Arkham. But the polarization around ARKM, which is already beginning, just shows the other camp, which wants to access services from Arkham and sees a need. We interpreted this as a basis for a successful IEO of Arkham at Binance Launchpad, where you can get access to ARKM with little effort as described above.
---
Open a Binance Account here and save 10% on fees for a lifetime.