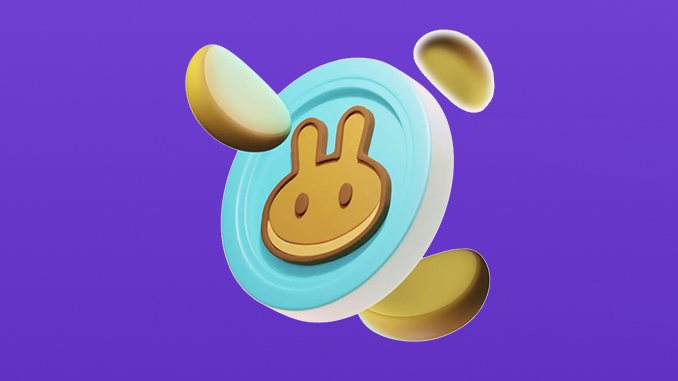 Decentralized crypto exchange PancakeSwap will begin sharing a portion of fee revenue with those who stak CAKE. The program launches tomorrow, Wednesday.
The price curve of PancakeSwap (CAKE) has been stuck below $2 since May, and even a reduction in staking bonuses failed to provide any momentum. Yet decentralized crypto exchange (DEX) PancakeSwap itself is actually doing well as number two behind market leader Uniswap (UNI). Now PancakeSwap wants to sweeten investors' investment in CAKE with a new program. Via blog post, the details of the "Revenue Sharing Pool" at PancakeSwap are explained, which will be activated tomorrow (Wednesday, August 2) and will generate additional revenue for those who have deposited their CAKE for staking.
Specifically, PancakeSwap will distribute to CAKE stakers 5 percent of the fees collected on deals in version 3 of DEX, launched in April, where trading fees are 0.01 or 0.05 percent. According to the release, such deals account for 80 to 90 percent of trading volume on PancakeSwap Version 3. More than $12 billion in trading volume has already been achieved there, and the trend is upward, it adds.
In order to get the newly introduced bonuses, you must hold CAKE and have registered it for staking at PancakeSwap. Weekly your share of the revenue sharing pool will be calculated and the additional bonus will be distributed. You will receive the Staking Rewads for CAKE independently. PancakeSwap has added an additional incentive to participate in the program from the beginning. This is because the first four distributions of the "Revenue Sharing Pool" also include fee income from the months of June and July. PancakeSwap itself therefore strongly recommends signing up for the program before August 3.
Conclusion: PancakeSwap sets new incentives for CAKE Staking
As a result of the news about the "revenue sharing pool" at PancakeSwap, CAKE temporarily increased in price by just over 5 percent. But CAKE remains 96 percent off its April 2021 all-time high and has fallen out of the top 100 most capitalized cryptocurrencies. Thus, the impression is that while PancakeSwap as a DEX is being embraced by market participants, the native token CAKE does not adequately reflect this momentum. Whether PancakeSwap's "revenue sharing pool" can change the situation, the coming months will have to show. If you hold CAKE, now would be the moment to secure the additional revenue.
---