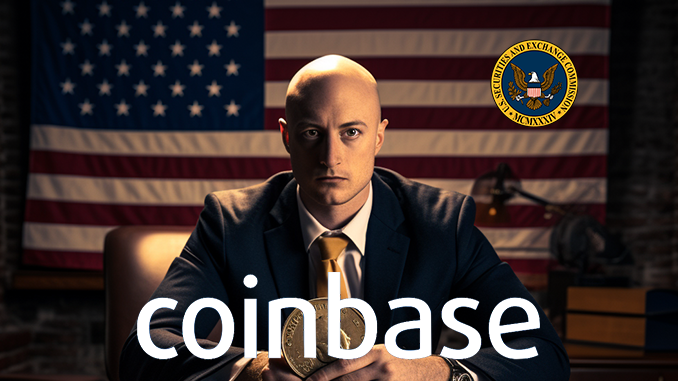 The US crypto exchange Coinbase was sued by the SEC at the beginning of June. Initial correspondence shows that Coinbase is pressing the pace in the process and the SEC is signaling agreement on this issue.
Just over a month ago, the U.S. crypto exchange received a statement of claim from the SEC – and surprisingly, Coinbase shares have since turned a good 50 percent higher. This suggests that investors see Coinbase in a strong position in the lawsuit with the SEC. The SEC wants Coinbase to stop trading at least a dozen cryptocurrencies, including popular altcoins like Solana (SOL) and Cardano (ADA). Now, correspondence between the two parties to the lawsuit allows for a first interim conclusion, drawn for instance by crypto lawyer MetaLawMan on Twitter.
In his view, the most important finding from the SEC statement is that the exchange supervisory authority is not closed to a quick judgment. Coinbase had requested after the lawsuit that it be judged by written procedure, which usually means high speed. The SEC agrees with this in principle and is also prepared to enter into direct negotiations with Coinbase. This point is also positively highlighted by Coinbase Chief Legal Counsel Paul Grewal on Twitter.
In terms of content, both Grewal and MetaLawMan see the SEC's arguments against Coinbase as shaky. The SEC classifies cryptocurrencies such as Solana or Cardano as securities ("securities") that have not been authorized and whose trading should therefore be prevented. But the LBRY case has shown in an appellate ruling that U.S. courts classify the secondary market for cryptocurrencies differently than the SEC. In addition, MetaLawMan and Grewal again wonder how the SEC could even come to a lawsuit against Coinbase, after it had itself approved the business model to the extent that it allowed Coinbase stock 2021. SEC Chief Gary Gensler is also reproached for statements from 2021 in which he granted his authority only limited regulatory rights for crypto exchanges.
Conclusion: Coinbase vs. SEC – quick ruling would be good for crypto industry
This week, representatives from the SEC and Coinbase are expected to meet to explore an expedited process. Whether Coinbase would be willing to delist individual cryptocurrencies is unclear. But as a publicly traded company, Coinbase is likely keen to end the process with the SEC as quickly as possible.
---