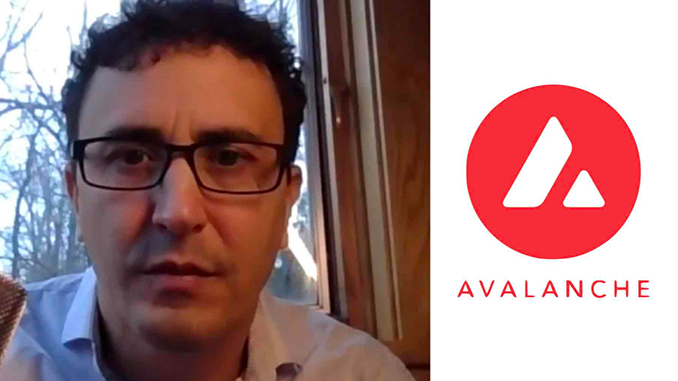 Avalanche (AVAX), backed by crypto company Ava Labs, is suspected of spying on and suing competitors with law firm Roche Freedman. The suspects dispute the leak.
Avalanche (AVAX) kerfuffle: Anonymous whistleblowers from the website Crypto Leaks have made serious accusations against Ava Labs and Roche Freedman's lawyers in a report. According to the report, information was systematically collected there in order to harm competitors of Avalanche. The law firm then allegedly brought class action lawsuits against Solana (SOL) and Internet Computer (ICP) 's. Emin Gün Sirer, as CEO of Aval Labs, strongly refutes the allegations in an open letter, and Kyle Roche, as partner of Roche Freeman, just as clearly denied the allegations in a statement.
Crypto Leaks features a series of videos purporting to prove the conspiracies between Ava Labs and Roche Freedman. In addition, there are Twitter posts by Emin Gün Sirer in which he gloats about Solana's competition. In the crypto industry, the report received a split reception. Binance CEO CZ initially saw evidence of truth in the suspicions, but deleted a corresponding post on Twitter again. Now CZ refers via Twitter to the statement of Emin Gün Sirer for Avalanche. Ari Paul of LockTower Capital also seemed initially inclined to believe the whistleblowers on Twitter. Paul also wrote that he had found Emin Gün Sirer and Kyle Roche to be extremely unsympathetic individuals who lower the level of controversy. Later, however, Paul qualified his remarks in that he referred to the denials and urged people to make up their own minds.
Similarly, when the possible leak appeared, AVAX temporarily went down 20 percent. However, the answers from the Avalanche camp were obviously convincing, because AVAX has almost completely compensated for the losses in the last 24 hours with a 15 percent gain.
Conclusion: Avalanche must fear image damage
The information available so far is not suitable to prove Emin Gün Sirer and Kyle Roche illegal activities for the benefit of Avalanche. However, they do show personalities who are willing to exploit the US legal system to their advantage. Yet the unwritten law in the crypto industry is to respect competitors and demonstrate solidarity to authorities when in doubt. Thus, the video evidence from Crypto Leaks is unpleasant for Avalanche's image, but rather not the starting point of a major scandal.
---