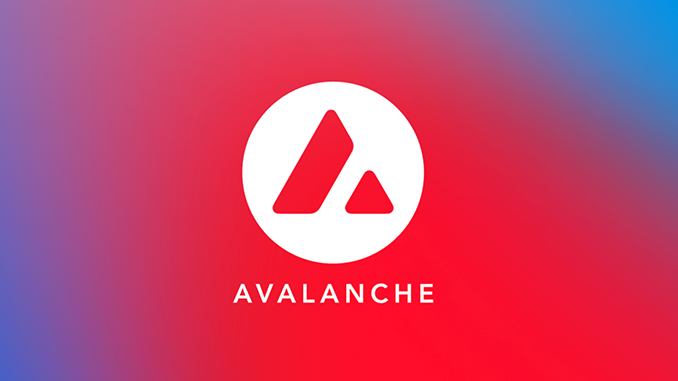 Avalanche (AVAX) is currently trading at a good 130 US dollars and thus at the level of all-time highs. This gives Avalanche a place in the top ten most capitalized cryptocurrencies for the first time in its history.
These days, the price curves of Bitcoin (BTC) and most popular altcoins are stagnant with slight losses. However, Avalanche (AVAX) is able to buck the trend, posting a gain of nearly 40 percent over the past seven days. This means that several new all-time highs have been recorded for Avalanche. At levels of over 130 US dollars and a market capitalization of now around 30 billion US dollars, AVAX has also managed to jump into the TOP 10 of the largest cryptocurrencies for the first time. One reason cited for AVAX's price rally is statements made by Zhu Su, CEO of crypto hedge fund Three Arrows Capital, who represents major investment in Avalanche. Publicly, Zhu Su announced via Twitter that he is ending his support of Ethereum.
Yes I have abandoned Ethereum despite supporting it in the past.

Yes Ethereum has abandoned its users despite supporting them in the past.

The idea of sitting around jerking off watching the burn and concocting purity tests, while zero newcomers can afford the chain, is gross.

— Zhu Su (@zhusu) November 21, 2021
Ethereum (ETH) is considered the measure of all things in the rapidly eying DeFi space, but Zhu Su criticized known problem with ETH in drastic clarity. Ethereum no longer thinks about its users, Zhu Su says, and completely excessive transaction fees on ETH block the influx of new entrants. In his perception, the community at Ethereum is sitting around complacent, having gotten rich and now forgetting what ETH once stood for. Therefore, one has to look for new possibilities to create an ecosystem around modern altcoins, which is convincing in practice and not through its past. Zhu Su is logically thinking of Avalanche. In parallel, Three Arrows Capital transferred nearly $70 million in ETH to crypto exchanges, which stands for a planned sale. In Asia, Singapore-based Three Arrows Capital is a highly regarded major player in the crypto industry.
While direct criticism of competing projects is not exactly considered fine, even in the crypto scene – Zhu Su strikes a chord. With $100 or more as a transaction fee on Ethereum, ETH is slowly saying goodbye to broad-based users; on AVAX, they have to budget for less than a $1 transaction fee. Avalanche's ecosystem is expanding, with two large funds created in the last few months alone, "Rush" and "Blizzard", providing rich financial support for external projects to dock with Avalanche.
Conclusion: AVAX as the next Ethereum killer?
A look at the TOP 10 most important cryptocurrencies now already shows five altcoins that are often summarized under the slogan "Ethereum Killer". Like Avalanche, Binance Coin (BNB), Solana (SOL), Cardano (ADA) and Polkadot (DOT) also score with low transaction fees, fast confirmation times and growing ecosystems. All specifically target DeFi and related lines of business. However, whether it will really succeed in the medium term in knocking the success-ridden Ethereum off its throne seems open. Next year, an upgrade to Ethereum 2.0 is expected to remove the technological limitations of ETH. For now, however, Avalanche and its community are taking advantage of the opportunities that arise from Ethereum's weaknesses.
---
You can buy Avalanche (AVAX) on Binance. Open a Binance Account here and save 10% on fees for a lifetime.