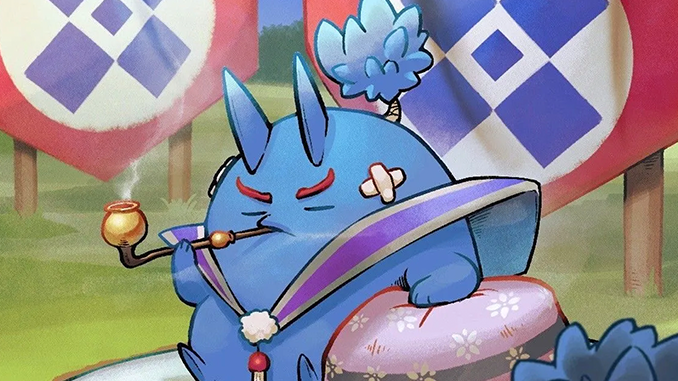 Axie Infinity is experiencing a difficult year, the blockchain game is losing users and so the price curve of AXS is showing negative trends. Now, more decentralization is to be achieved and the trend is to be stopped.
At the end of 2021, Axie Infinity (AXS) was still considered the prime example of blockchain gaming with associated altcoin. AXS was trading above $100 a year ago, and with a market cap of around $7 billion, Axie Infinity seemed to be eyeing the top 20 major cryptocurrencies for itself. But since then, sentiment has cooled noticeably, currently AXS is priced around $9, its market cap has shrunk to around $900 million, and Axie Infinity is struggling to remain in the top 50 most capitalized altcoins. To regain momentum, Axie Infinity is now looking to become more decentralized, according to an announcement to the community.
Specifically, the team behind Axie Infinity refers to project called "Axie Contributors". Almost 700 players with above-average activity were selected for this. They are now to initiate and moderate discussions about the further development of the game in the AXS metaverse and test models with which self-administration can be implemented. Such initiatives also seem to be urgently needed, because Axie Infinity is losing active players month after month. The figures from Active Player now show an average of just under 500,000 active players per month, whereas a year ago there were more than four times as many, at over 2 million.
One reason for Axie Infinity's lost appeal is probably that there was no major further development in 2022. The roadmap does list new game modules that should have been integrated this year, but that did not happen. A blockchain game like Axie Infinity also thrives on keeping players hooked with new worlds and features. Here, the hope is for sparkling ideas from the community and appeal for making structures more decentralized.
Conclusion: Axie Infinity hopes for revival and turnaround for AXS
The announcement that "Axie Contributors" is now launching has given AXS a daily increase of around 16 percent. So the commitment to more player participation in the strategic development of Axie Infinity could trigger an impulse. But whether this is enough to bring more active players back into the game and thus indirectly support the price curve of AXS is another question. It will have to be observed whether new content actually creates momentum quickly. Otherwise, the game world of Axie Infinity threatens to become orphaned and AXS will continue to lose its monetary value.