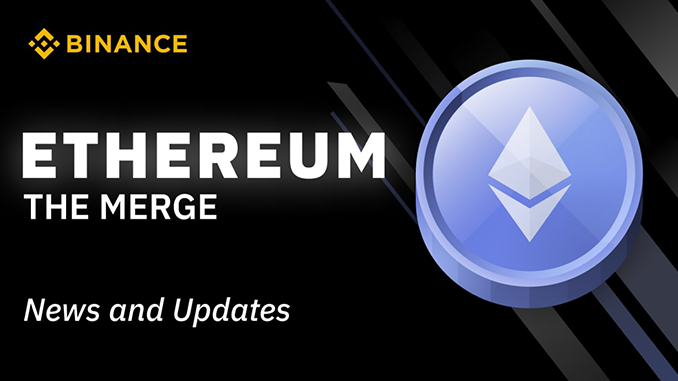 Binance customers who have held Ethereum (ETH) there will now also receive the ETHW created in the process one week after "The Merge". The coin continues Ethereum with proof-of-work and is freely traded on FTX, for example.
Around "The Merge" in Ethereum (ETH), we have also reported several times on how the hard fork gives rise to an altcoin called ETHW. ETHW stands for Ethereum Proof-of-Work (PoW) and is technologically the fork of ETH, which switched to Proof-of-Stake as its protocol through "The Merge." The world's largest crypto exchange Binance now reports that it has completed the distribution of ETHW to its customers. This gave customers 1:1 allocations of ETHW for Ethereum held at Binance.
ETHW has seen a price slide and a minor hack since its launch a week ago. Binance has not yet decided whether to list ETHW, according to the helpdesk. So it's up to you to consider whether you want to continue to be patient on this issue or prefer to monetize your ETHW now. With around 66 percent market share for trading ETHW, the crypto exchange FTX is the first place to start. In our comparison of Binance and FTX, both crypto exchanges have shown themselves to be recommendable.
ETHW is currently trading at around 6 US dollars. ETHW is supported by a network, which is backed by a group of miners and developers. Their problem is to find uses for ETHW. This is because established services for Ethereum, from DeFi to payment functions to NFTs, all rely exclusively on ETH with the new PoS protocol and show ETHW their backs. Therefore, skepticism prevails in the crypto scene about how ETHW will succeed in evolving from a speculative token to the center of its own ecosystem.
Conclusion: Selling or trading ETHW – FTX currently the most attractive platform for it
If you are a Binance customer and cannot find your allocated ETHW directly: They are entered in "Transaction History" under the item "Distribution" and their receipt must be actively confirmed by you. Depending on the amount, it is also important to turn off the "Hide Small Balances" option. ETHW can then be withdrawn from your Binance account and transferred to FTX, for example. So it's up to you whether you sell your Binance ETHW elsewhere or opt for HODL (for now).
---