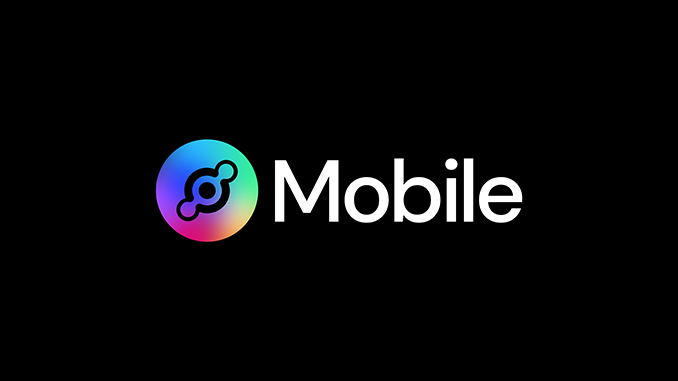 Nova Labs, as the crypto company behind Helium (HNT), has agreed to cooperate with T-Mobile in the US. The goal is to improve the mobile 5G network through privately operated nodes. As an incentive, there is a new coin.
An exciting project called Helium Mobile is in the starting blocks in the USA. According to the press release, Nova Labs, the crypto company behind Helium (HNT), is cooperating with the US branch of T-Mobile. Helium Mobile is designed as a 5G network that accesses both T-Mobile's infrastructure and a decentralized network under construction for 5G. The latter is formed by privately operated network points that will be rewarded for their use in a new cryptocurrency called MOBILE. The official launch of Helium Mobile has been announced for Q1 2023.
So far, Helium (HNT) had focused on creating a network for the Internet of Things (IoT). In the process, nearly 1 million hotspots have already been created since 2019, according to the company's self-description, which pays for its service in HNT. Through the network, IoT devices can send and receive data. As of August 2022, Helium's network also supports 5G, which enables higher data rates and thus phone calls and mobile Internet.
T-Mobile and Nova Labs have agreed to an initial five-year exclusive collaboration for Helium Mobile. Future Helium Mobile customers will be able to sign up for monthly subscriptions starting at $5 and up, and then use T-Mobile's 5G network in the U.S. and Helium's 5G network. Switching between the networks is supposed to happen in the background and work with standard smartphones. T-Mobile hopes the deal will result in better nationwide mobile coverage and savings on its own infrastructure rollout. Those who use Helium Mobile with their smartphones can also earn MOBILE by having online behavior data released anonymously for analytics purposes. Nova Labs is also in talks with cell phone manufacturers to launch models optimized for Helium Mobile.
Conclusion: Helium plans exciting 5G project – HNT benefits
After the plans for Helium Mobile became known, the price curve of HNT temporarily recorded a plus of 20 percent, but quickly corrected itself again. Helium Mobile's concept sounds innovative. Cardano (ADA) had presented a similar idea for Africa in April 2021, but since then not much has been heard of this initiative. Helium Mobile, on the other hand, already has its own website, where people can sign up for a waiting list for the USA. Whether the concept will work out will probably be seen in the coming year.
---