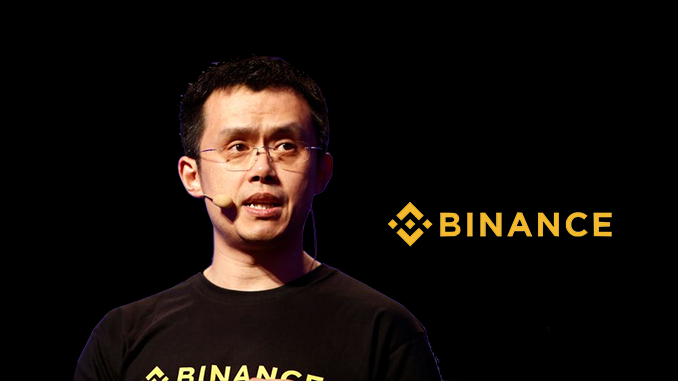 Chinese media and insiders have published estimates on how rich Changpeng Zhao is as founder crypto exchange Binance. CZ may even have already risen to become the richest man in the world.
The crypto industry has already produced many new millionaires in recent years, as well as at least a handful of billionaires.Founders of successful crypto exchanges like Sam Bankman-Fried for FTX are under special scrutiny here. So now the spotlight is also falling on Changpeng Zhao, known as CZ, who founded crypto exchange Binance in 2017 and is quickly making it the largest of its kind in the world. CZ was born in China, making an estimate of his personal wealth from Chinese media particularly interesting. Caijing magazine estimates Changpeng Zhao to have $90 billion in assets, earning opposition on Twitter. Caijing has underestimated CZ's stake in Binance, according to Chinese journalist Colin Wu.
Changpeng Zhao and his relationship with money
What is clear is that CZ put all his eggs in the Bitcoin and Co. basket early on. In interviews, he repeatedly told how he even sold his house to start Binance.Most recently, in an interview with the AP news agency, he revealed having privately purchased Bitcoin (BTC) in 2014. Currently, however, balances in Binance Coin (BNB) are the largest item in his assets, he said. In addition, there is a "decent" share in Binance itself. Changpeng Zhao does not give absolute figures.
The magazine Caijing assumes in its estimate of 90 billion US dollars for CZ of 30 percent of the shares in Binance. Other voices believe Changpeng Zhao continues to hold 90 percent of Binance. When Coinbase's rival went public itself in April 2021, it was valued at just over US$86 billion. Binance is still organized as a private company and therefore does not have to publish details on owners. But business figures allow us to rank Binance's value at several times that of Coinbase.
Forbes' prestigious ranking of the world's richest people in 2021 does not yet include a representative of the crypto industry; the TOP 10 there is dominated by founders from Silicon Valley. A fortune of 90 billion, however, should be just about enough for a place in the TOP 10. However, there is still a gap between CZ and Tesla boss Elon Musk, Amazon founder Jeff Bezos and Microsoft founder Bill Gates – a gap that CZ would easily fill if he actually owned Binance almost entirely.
On his Twitter account, Changpeng Zhao likes to flirt with not accumulating any material wealth. Neither luxurious apartments nor rare sports cars appeal to him. When the discussions about his wealth flared up, CZ pointed out that there are big differences between theoretical wealth and real liquidity. One thing is undisputed: At Binance, Changpeng Zhao rules the day-to-day business and he continues to see himself as an entrepreneur.
Conclusion: CZ with Binance an important innovator in the 21st century
In the interview with AP, Changpeng Zhao also said he will pass on at least 90 percent of his wealth, possibly as much as 99 percent. In doing so, he draws a parallel with U.S. billionaires from Rockefeller to Gates and social responsibility. In doing so, he opens up an exciting perspective: The innovative role models among founders currently come from the crypto industry. So the question of their exact private wealth becomes a minor matter. It is quite possible, however, that Forbes and other rankings have so far been remiss in doing a more precise calculation of the accumulated wealth of prominent figures in the crypto industry and then ranking them far higher than they have so far. "I'm financially free, don't need a lot of money, and can maintain my lifestyle," CZ says.
---
Open a Binance Account here and save 10% on fees for a lifetime.