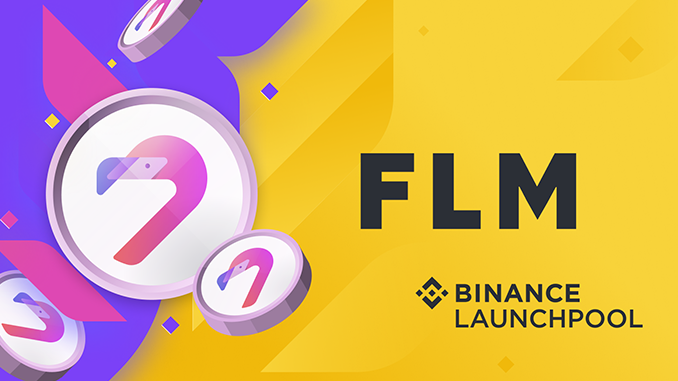 At the launch pool presented by Binance at the beginning of September, Flamingo (FLM), the third DeFi project, will be given a big stage. Flamingo builds on the block chain of NEO. So far, DeFi projects at Binance Launchpool promised good returns for early investors.
Flamingo (FLM) is the name of the third DeFi project that Binance, as the world's largest crypto exchange, wants to bring to a wide audience via the launch on the Launchpool. Binance CEO Changpeng Zhao praises Flamingo in a blog post as a "technological breakthrough". Flamingo is based on the block chain of NEO and aims to enable decentralized financial transactions across different block chains. With Bella Protocol (BEL) and WING, Binance has already presented two DeFi projects this month, whose tokens guaranteed significant profits for early investors at the start of trading.
Background on Flamingo (FLM) at Binance Launchpool
Binance will accept deposits for Flamingo in Binance Coin (BNB) and Binance USD (BUSD) as of Sunday (September 27). Anyone who participates in these liquidity pools will be rewarded with FLM in addition to the usual DeFi interest for lending transactions. Binance will provide more information about the exact mechanism, but it will be different from the mechanism for Bella Protocol (BEL) and WING. However, it is already clear that 4.17 percent of all FLM generated will be distributed via the Binance Launch Pool. Flamingo has not organized any previous private sale for FLM and is not holding back any FLM for the team.
Behind Flamingo as DeFi-Protocol is the team from NEO. With a market capitalization of a good $1.4 billion, NEO is listed in the TOP 20 of the most important crypto currencies and is often considered the Chinese answer to Ethereum (ETH). NEO has developed its own block chain solution, formerly known as Antshares. It now also serves as the technological basis for Flamingo. NEO founder Da Hongfei emphasizes for Flamingo that the protocol works across block chains. Many of the previous DeFi protocols such as Uniswap and SushiSwap are limited to the Ethereum (ETH) ecosystem and ERC-20 tokens.
FLM is designed as a governance token and will serve in the future as a ballot for directional decisions at Flamingo. Binance will list FLM starting Monday (September 28) and will make it tradable against Bitcoin (BTC), Tether (UST), BNB and BUSD.
Conclusion: Flamingo new DeFi opportunity at Flamingo
Launchpool at Binance is developing at a rapid pace and has an exciting new DeFi project with Flamingo. Anyone who joined BEL and/or WING early on could look forward to simple profit-taking. The prospects that this story will repeat with FLM are good. After all, with the basis of the block chain of NEO and the protocol not limited to Ethereum, Flamingo has a unique selling point in the competition of DeFi protocols for the time being.
---
Open a Binance Account here and save 10% on fees for a lifetime.