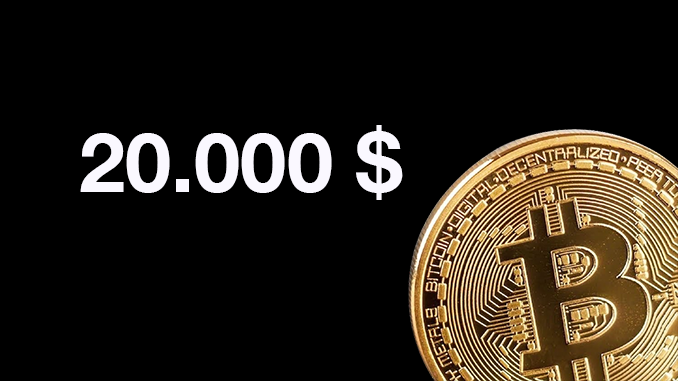 Bloomberg expects significant price gains for Bitcoin this year and forecasts a price of 20,000 US dollars. The reason for the optimism is macroeconomic conditions and the "coming of age" of BTC.
Investors are currently experiencing how the price of Bitcoin (BTC) is testing the USD 10,000 mark again and again, but is not leaving it behind sustainably. According to a current price analysis by the business news agency Bloomberg, it should only be a matter of months before Bitcoin reaches its all-time high of 20,000 US dollars. It would have to run already somewhat really wrong for Bitcoin, so that this course goal is missed, is called it strikingly. So let's look at the arguments put forward for this positive outlook.
What are the arguments for a bull market in Bitcoin?
Bloomberg first looks at the historical charts for BTC and reads from them a price corridor of USD 14,000 to USD 28,000 expected for 2020. But the first hurdle on the way to this is the price mark of 10,000 US dollars. Since the demand for Bitcoin is growing continuously and is increasing strongly, especially among institutional investors, the leap into five-digit prices for BTC should only be a matter of time.
According to Bloomberg, the monetary policy effects of the Corona crisis support Bitcoin's reputation as "digital gold". It is also good for BTC that the volatility compared to the NASDAQ has decreased from a factor of 7 in the boom year 2017 to currently a factor of 2. The decreasing extreme price fluctuations of Bitcoin are a clear indication of "growing up". This is also reflected in the trading of Bitcoin Futures in a regulated environment. The volume of about 50,000 BTC traded there is still small. But Bitcoin Futures such as Bakkt would be a harbinger that BTC, as the leading currency among the crypto currencies, would develop into an asset class of its own.
Conclusion: Bitcoin Rally within reach?
The positive impulses that many experts had expected from the Bitcoin Halving have not yet materialized in the price development of BTC. On the other hand, the pendulum has not turned into a negative one. Bloomberg provides a conservative model with its technical and macroeconomic approach to price forecasting for BTC. Although this does not satisfy the dreams of a Bitcoin heading towards USD 100,000, it does make the price of BTC more attractive. But the cautious forecast of a leading medium highly regarded in financial circles at least indicates a price up to which cautious investors may still feel comfortable with Bitcoin in 2020.
---
Best place to buy Bitcoin: