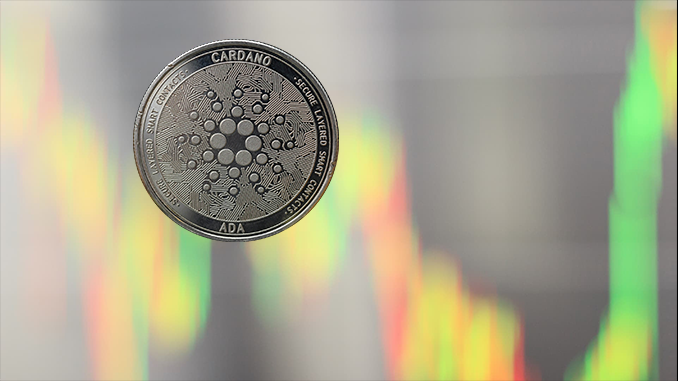 Cardano (ADA) has significantly outperformed the overall market in the past two weeks and its share price has risen by more than 60 percent. The background is the roll-out of Shelley, which has now been announced for June and will enable staking at ADA.
The mood at Cardano (ADA) should be splendid, as the crypto currency has clearly held its ground against undecided trends in the overall market and is currently trading at USD 0.086. On May 27, ADA was still quoted at 0.053 US dollars. However, on that day it became known that Cardano was launching the long-awaited update Shelley in June and ADA then began to soar. Currently, ADA has even managed to make the leap into the prestigious group of the ten largest crypto currencies, made possible by a market capitalisation of around 2.7 billion US dollars. So what is currently arousing the interest of investors in ADA?
With Shelley, ADA is growing up
The Shelley update, often referred to as Cardano 2.0, marks the step for ADA towards a completely decentralized crypto currency. Shelley was originally expected to be released at the end of March, but apparently, as is often the case with crypto projects, there were difficulties in the details of the technological implementation. But now Cardano founder Charles Hoskinson has announced the official launch of Shelley for June 30th. With Shelley, Cardano becomes an ecosystem based on proof-of-stake and will allow staking for all network participants. With Shelley, the technological development of Cardano will be completed for the time being. Decisions on future directions will be made in a decentralized and democratic manner.
The fact that investors see Shelley as a milestone is also shown by the growing trading turnover of ADA, which after 27 May in some cases jumped to more than 800 million US dollars a day. With its own block chain, smart contracts and advanced technology, Cardano sees itself as an ecosystem that is superior to other block chains such as Ethereum (ETH) due to its high scalability and intercompatibility. Earlier disputes about direction seem to be settled.
Is an investment in ADA worthwhile?
ADA is still a long way from its all-time high of just under USD 1.20, so there is still room for improvement in the share price. The possibility of profiting from the further development of Cardano through staking could attract further investors. In the short term, Cardano's continued success depends on Shelley actually being implemented smoothly. In the medium term, the ecosystem around ADA will have to be measured by whether there are enough users and use cases in practice.
---
If you don't have Cardano (ADA) yet, you can buy it here: