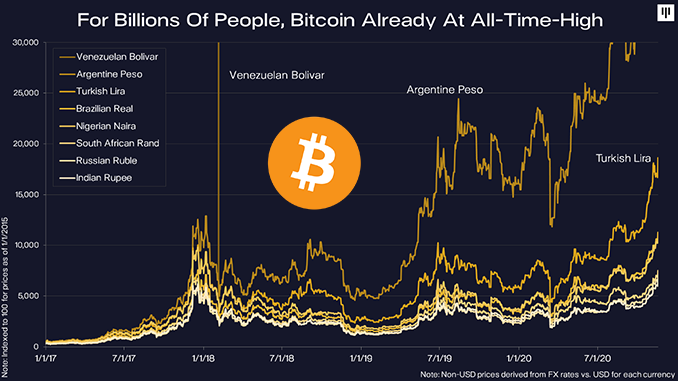 Large new market participants such as PayPal and Square (Cash App) are currently buying up basically all freshly mined Bitcoin (BTC) directly. This leads Pantera Capital analysts to believe that the price of Bitcoin is likely to continue to rise.
According to experienced analysts, the positive price curve for Bitcoin (BTC) is far from reaching its peak. In its monthly letter to investors, Pantera Capital currently states: "Macroeconomic factors and especially the market entry of the financial services provider PayPal speak for Bitcoin's continued rise. The paper was published on the weekend, when BTC started to settle at prices above $18,000 and tended towards an all-time high.
According to Pantera Capital, what indicates that Bitcoin is gaining in price?
Pantera Capital is a U.S. investment firm focused on crypto currencies and block chain technology. The company has been operating since 2013 and is considered a constant in the crypto industry. The experts begin their latest market report with a review of the US elections. The situation of a Republican-dominated Senate and a White House in the hands of the Democrats will lead to the Fed (US Federal Reserve) continuing its expansive monetary policy. Thus also the inflation danger rises accordingly and the need of investors for value memories such as gold, real estates and Bitcoin might have further existence.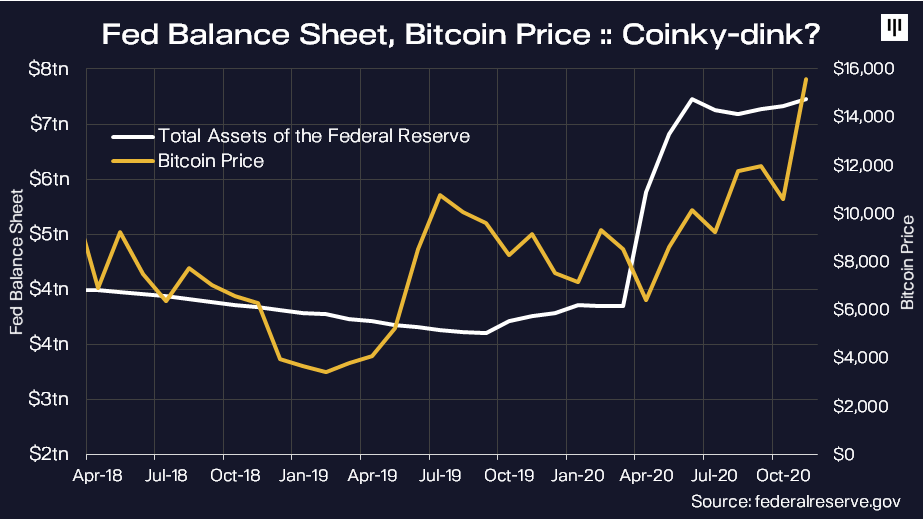 For Bitcoin speak also in this connection that it was never so simple as now to invest in BTC. Because the Finanzdienstleister PayPal and Square began to integrate Bitcoin into their offers. This has already led Square to massively buy up Bitcoin for Cash App and will absorb 40 percent of all freshly dug BTCs in the future. According to Pantera Capital, the trend is even more pronounced for PayPal. PayPal handles its new crypto division via its cooperation partner Paxos with its crypto exchange itBit. Since PayPal has activated Bitcoin trading, the volumes at itBit have literally exploded. Scarcely 70 per cent of all "new" Bitcoins swallow PayPal therefore already now. Only a small part of all PayPal's 300 million customers already have access to the Bitcoin trade, and this offer will not be available to everyone worldwide until 2021.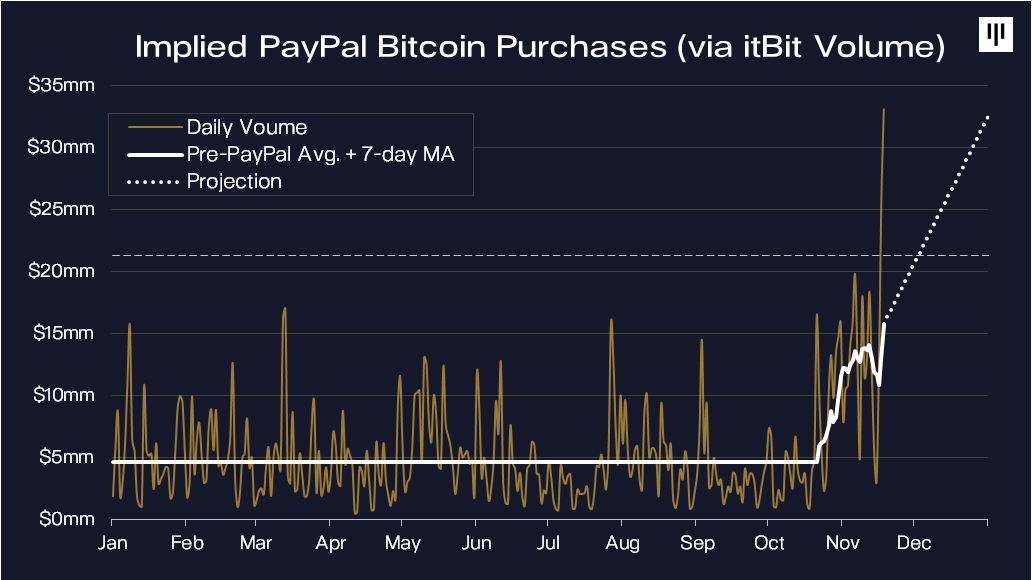 This results in the following picture for Pantera Capital: Alone two new market participants swallow the total production of all freshly mined Bitcoin and the offer will soon no longer be sufficient to quench the thirst of PayPal and Square. Natural result would be then a more strongly rising price of BTC, with which also some investors offer their Bitcoin, who set for a longer time on holding and waited new all time highs.
In addition, it is interesting to note that one detail is often forgotten when it comes to the all-time high of Bitcoin, usually fixed at the 20,000 US dollars of December 2017. In a whole series of countries, currency devaluations have already led to Bitcoin already reaching a new all-time high in the respective national currency. Examples include Turkey, Russia, South Africa, India, Brazil, Argentina, Nigeria and Venezuela. Here at least, the psychologically important all-time high is hardly an obstacle to further increases in the BTC price.
Conclusion: Forecast sees US$ 37,000 as the next stopover for Bitcoin
The analysts of Pantera Capital find further arguments for a sustainable bull ride on Bitcoin: in the statistics on search queries on Google, Bitcoin is still far from the records from the winter of 2017/18. In terms of market capitalization, Bitcoin continues to lag behind its importance compared to large corporations. And right in the middle of the market report, Pantera Capital sprinkled a forecast based on historical charts: According to this, Bitcoin should already be quoted at 37,000 US dollars without the threat of the market overheating.
We maintain: forecasts for the "digital gold" Bitcoin are accumulating, which are very logically structured and do not beat about the bush. The impulses per Bitcoin, which emanate from lax monetary policy and see PayPal as a game changer, do not recognize any major obstacles to a bull market. But the psychology of the markets also suggests: What happens when BTC cashed its all-time high of $20,000 is uncertain, at least in the short term, because then Bitcoin enters previously unknown price regions.
---
Best place to buy Bitcoin: