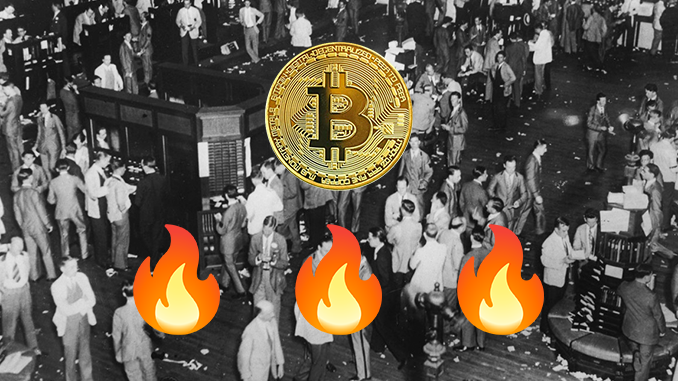 20 percent minus and more, the price curves of leading cryptocurrencies such as Bitcoin (BTC) and Ethereum (ETH) have suffered in recent days. The crypto market is experiencing a severe setback.
Investors in Bitcoin (BTC) and Co. currently find themselves in a tricky situation: on a broad front, the price curves of all major cryptocurrencies show clear negative trends. Bitcoin as the lead currency lost 13 percent of its value within the last 24 hours and even minus 25 percent over the last week. BTC is currently trading at just over 22,000 US dollars, its lowest level since December 2020. Ethereum (ETH) has been hit even harder: here, around 32 percent minus has accumulated over the last week and has caused ETH to fall to a price level of around 1,200 US dollars – Ethereum was last quoted at such a low level in January 2021. The overall crypto market now has less than 1 trillion US dollar market capitalization and has thus also shrunk to levels of the end of 2020.
Price plunges in the crypto market – reasons manifold
In the search for causes of the frightening downward trend, experts distinguished two fields: On the one hand, home-made problems are weighing on the crypto markets. The crash of Terra (LUNA) and Stablecoin UST in May had produced more than $40 billion in losses for investors virtually overnight and destroyed a lot of trust. The shock waves also gripped Bitcoin and Ethereum and led to initial sell-offs.
Now, yesterday (Monday), the major crypto platform Celsius blocked withdrawals, affecting 1.7 million customers and just over 10 billion US dollars in capital. This action brings back unpleasant memories of other crypto bankruptcies and reinforces the negative sentiment.
There is also no news coming from outside, which would currently drive investors towards Bitcoin (BTC). After the U.S. Federal Reserve, the European Central Bank has also started to move away from negative interest rates after a decade, making classic savings plans a bit more attractive again. Meanwhile, inflation in the U.S. and the EU is reaching levels similar to those seen during the oil crisis in the early 1970s. This mixed situation is also pushing the stock markets into the red, and Bitcoin does not seem to be able to decouple itself from these macroeconomic developments.
Conclusion: Is a long drought looming for the crypto markets?
Anyone who has been investing in Bitcoin (BTC) and other cryptocurrencies for any length of time has also experienced severe volatility and long negative periods. Historically, then, HODL has been a proven tactic, i.e., storing funds safely on a hardware wallet and waiting for the next upswing. At the moment, investors who first discovered Bitcoin, Ethereum and other altcoins from the end of 2020 onwards and built up their portfolios during the boom at that time are particularly nervous. Because these investments are now going into the red. Even news such as the successful trial run for an Ethereum 2.0 or regulations of the crypto market with a sense of proportion do not seem to provide any positive impetus to the price curves at the moment. Therefore, the threat of a prolonged drought for the crypto market looks real, with support lines now forming for Bitcoin and leading altcoins.
---