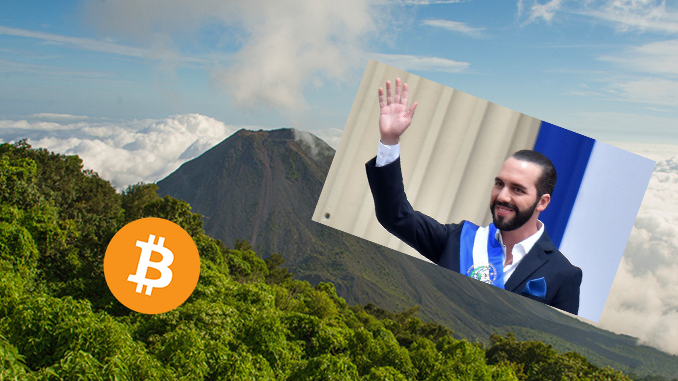 El Salvador became the first country in the world to recognize Bitcoin (BTC) as legal tender about a year ago. But President Nayib Bukele's exchange rate isn't helping him out of a debt trap.
By classifying Bitcoin (BTC) as legal tender in June 2021, El Salvador under President Nayib Bukele set an example: The pioneering act was intended to attract investment from the crypto industry and reduce dependence on the U.S. dollar. But the plan is not working out at the moment. Government bonds of El Salvador are trading at a significant discount internationally, symbolizing default risks. The plan to establish a Bitcoin fund from the state side has been postponed several times and seems to be on hold. El Salvador's state BTC purchases are all in the red due to the recent price drops and thus cannot generate any new reserves either. Several factors are important in forecasting the future.
The next big payday for El Salvador is the end of January 2023, when an $800 million sovereign bond is due to be settled. Finance Minister Alejandro Zelaya is still invoking a "zero percent" default risk this March, and given the central bank's reserves of about $3.4 billion, this looks realistic. President Nayib Bukele wants to be reelected in June 2024 and is therefore likely to work to postpone financial problems until after that date if possible.
Bukele wants re-election – but national debt remains
In 2025, another 800 million U.S. dollars in government bonds will fall due, and here experts believe the situation is more complicated. This is because the U.S. dollar has remained the dominant currency in El Salvador, and Bitcoin has not yet been able to establish itself as a real alternative, either in business or in everyday life, according to a study. However, El Salvador must borrow U.S. dollars on international financial markets and is already paying premiums of around 5 percent interest. Any signs of worsening fiscal imbalances would make it very difficult for the government to be perceived internationally as a reliable debtor.
Will the IMF step in to save El Salvador from insolvency?
One way out could be to seek financing from the International Monetary Fund (IMF). But President Nayib Bukele has had a high-profile falling out with the IMF, and a possible IMF credit line for El Salvador would be tied to conditions. These would likely include a downgrading of Bitcoin's importance to the Central American country as well as domestic reforms. Bukele, however, rules with a hard hand; critics accuse him of "authoritarian style." It is hard to imagine that Bukele, who is very popular among citizens, would agree to take and implement instructions from the IFW.
There are sporadic reports that Bukele and El Salvador could hope for help from the crypto industry in a financial emergency. Large crypto exchanges, for example, might be willing to provide direct loans or strengthen the financial system by depositing U.S. dollars in local banks. The theoretical motivation for this: the crypto industry has an interest in maintaining the story of El Salvador as "Bitcoin Land." However, there are no public comments on such ways out for the state budget and the probability is therefore not particularly high so far.
Conclusion: El Salvador – Bitcoin alone has not solved the financial problems
The national debt of El Salvador has reached about 90 percent of the annual gross domestic product, a critical value, not least due to bonds ordered by Bukele. The $100 million or so for which Bukele has had Bitcoin purchased is a smaller item in this environment. Therefore, news with the tenor "Bitcoin crash pushes El Salvador into bankruptcy" is factually incorrect; the difficulties are broader. Low economic growth, additional costs due to the Corona crisis, uncertainties due to the Russian war of aggression on Ukraine – all such factors play a role in the national budget. Bukele still has financial leeway for his country to avoid interference from the IMF and other foreign lenders. But his vision of realizing easy profits for El Salvador and citizens with Bitcoin and rising price curve of BTC has failed for now.
---