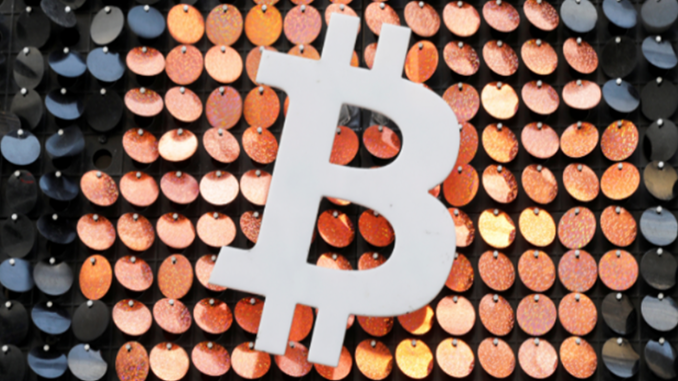 Since mid-May, the price of Bitcoin has been moving in a corridor between 30,000 and 50,000 US dollars. Why is BTC stuck there and not setting new all-time highs?
In April 2021, Bitcoin investors were still in a state of euphoria: BTC strolled seemingly effortlessly from one all-time high to the next, even surpassing the $60,000 mark. Forecasts such as those from Bloomberg already proclaimed $400,000 as the next price target for Bitcoin, and the much respected stock-to-flow model sees $100,000 for BTC in 2021 as realistic. But in reality, for the past 130 days or so, prices per Bitcoin (BTC) have been quoted almost consistently between just over US$30,000 and just under US$50,000. Analysts cite five reasons why the next Bitcoin price rally is a long time coming:
1. DeFi is booming and costing Bitcoin market share.
More and more cryptocurrency is being deposited in the growth segment Decentralized Finances (DeFi); according to data from DeFi Pulse, for example, the equivalent of a good 80 billion US dollars is currently deposited there, and the trend is continuing to rise. This benefits not only Ethereum (ETH), but also DeFi Altcoins such as Solana (SOL) or Cardano (ADA). However, this often also means that investors have shifted from Bitcoin and the price-driving demand for BTC is falling.
2. NFTs are trending and nibbling away at BTC's market power.
Similar to DeFi, the topic of NFTs has received a lot of attention in recent months, almost magically attracting risk-taking investors with big profit opportunities. While the hype around NFTs is cooling, market data continues to show billions in sales in this space. Money is also likely to flow away from Bitcoin here; the market dominance of BTC is currently only about 42 percent and was still just under 70 percent at the beginning of the year.
3. Regulatory pressure in the USA
In March 2021, a huge Corona aid package in the USA was still flushing money towards Bitcoin as well. But the wind has changed: Now the state wants to collect money again and is planning to tax Bitcoin and Co. more consistently. In addition, the U.S. Securities and Exchange Commission (SEC) is extremely critical of cryptocurrencies and is thus fueling doubts among undecided investors. Furthermore, Bitcoin ETFs are still not permitted as a simple financial instrument in the US. Taken together, the mood of the legislators in the U.S. is not helpful for Bitcoin to attract capital.
4. The US dollar shows strength again
The weakness of the U.S. dollar has been cited by many investors as an argument for using Bitcoin as a store of value. However, the US dollar is bouncing back, current economic growth in the US is stronger than forecast, and inflation appears to be stabilizing. In this environment, the U.S. dollar is becoming attractive again across the board and interest in Bitcoin is waning in parallel.
5. China tries to ban Bitcoin
The role of China in the price of Bitcoin has been discussed many times and is probably mostly overestimated. But there is no denying that Beijing has targeted Bitcoin in 2021. First, Bitcoin miners were expelled from the Middle Kingdom, and more recently, wagers of BTC as a means of payment as well as fiat crypto transactions are generally prohibited. At least psychologically, China's actions in matters of Bitcoin have so far had a rather negative effect on the price of BTC.
Conclusion: turnaround in Bitcoin price in sight?
Just as market sentiment was pro-Bitcoin from fall 2020 to spring 2021, leading to price levels above $50,000, it is now various details that are holding up the price curve of BTC. You notice: the market is waiting for positive news, such as the decision of large companies to accept BTC as a means of payment or to consider Bitcoin for cash reserves. Then BTC should also have a good chance to break out of its relative current rigidity again. Reassuring remains: On the downside, Bitcoin's price curve seems to meet fundamental resistance at $40,000 and $30,000 at the latest. As a reminder and for comparison: Bitcoin was still at 10,000 US dollars at the end of September 2020.
---
Best place to buy Bitcoin: