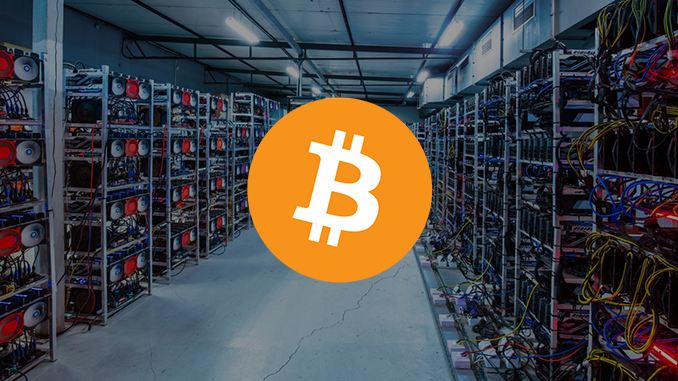 Since mid-June, Bitcoin (BTC) has stagnated at price levels of just over 20,000 US dollars. This bear market also influences the business model of Bitcoin miners – and thus probably in turn the price curve of BTC.
The price curve of Bitcoin (BTC) has fallen back to levels of December 2020 and many analysts see the development as the beginning of a longer lull. A prolonged bear market, however, puts Bitcoin miners in some significant trouble. They had mostly bet on expansion in the boom year of 2021, as price levels of BTC above $30,000 promised them whopping profits. But instead, they are experiencing the situation of having to incur the substantial costs of Bitcoin mining without being able to simultaneously factor in profitable cash flows from BTC sales.
This predicament is particularly evident in the data on Bitcoin sales by miners. Until May, Bitcoin miners brought at most 40 percent of their newly mined BTC to market. However, in mid-May, the bankruptcy at Terra (LUNA) and UST shook the crypto industry and Bitcoin's price curve plummeted. As a result, as early as May, about 100 percent of all newly mined Bitcoin was measured to be immediately released for sale. Then in June, this rate rose to 400 percent, so Bitcoin miners are currently also selling massively from their BTC holdings at a price level that is hardly satisfactory for them.
Experts point to other problems faced by Bitcoin miners. The hardware they usually use is due for a generation change from Antminer S17 to Antminer S19 this summer; the new model is supposed to be more powerful and yet more energy-efficient. As a result, many Bitcoin miners have pre-ordered Antminer S19 as early as 2021, and shipments have begun. But the formerly lively market for used devices is at a standstill, buyers can hardly be found for decommissioned Antminer S17 and if at all, then only at knockdown prices. And if Bitcoin miners had planned to start up additional computer farms, they now seem to lack the money to handle such investments. To make matters worse, Bitcoin mining has attracted investors in recent years who have been promised returns and are insisting on gains.
Pessimists already see a wave of bankruptcies rolling towards Bitcoin miners who are stuck with their expansion plans initiated in good times and for whom loans taken out could threaten their existence. Another uncertainty for Bitcoin remains the development of energy prices, which have risen sharply since the start of the Russian war against Ukraine.
Conclusion: Problems of Bitcoin miners also affect the market
It should be noted that Bitcoin prices around $20,000 no longer allow miners to build reserves. Instead, they have to sell BTC and thus no longer contribute to a shortage of Bitcoin supply. In our infographic from mid-July, we shed light on the critical situation of Bitcoin miners from various perspectives and it becomes clear: The crisis of the BTC miners can no longer be explained away and relief is only in sight when the Bitcoin price curve finds its way back to levels above 30,000 US dollars on a sustainable basis.
---