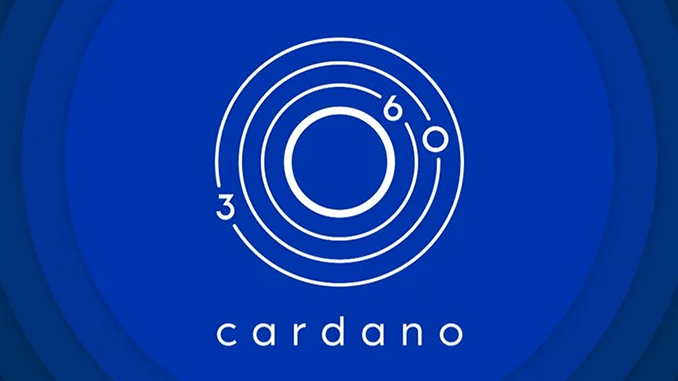 Cardano's (ADA) eagerly awaited Vasil upgrade has been delayed once again. The last date for the launch was end of July. Now it will take a few weeks longer, as the responsible persons explain.
Cardano (ADA) has to deal with delays in development work. Specifically, this summer is about the upgrade Vasil, which was initially supposed to go live on June 29. When that date fell through, Cardano was promised the end of July for Vasil. But that schedule couldn't be met either, and now people should be patient for "a few more weeks," Kevin Hammond for Input Output tells ADA in its monthly video show. Input Output is the crypto company behind Cardano. Hammond stressed that it is important that when Vasil is rolled out, all users are prepared for it, ensuring a smooth upgrade.
By this, Hammond likely means crypto exchanges, wallet providers, DApps and other market participants in particular. Because these may need some time to prepare their systems for Cardano with Vasil. However, according to Input Output, the new Cardano Node software version 1.35.0 has been available since June 25 and should make the network fit for Vasil. As usual, Cardano claims to put quality before speed when in doubt. ADA founder Charles Hoskinson posted photos of the world-famous Sagrada Familia, which has been under construction in Barcelona for 140 years. Sometimes you just have to let people work on beautiful things, regardless of the duration, Hoskinson commented.
The crypto market reacted in a less relaxed manner. In anticipation of Vasil, ADA had been able to take the psychologically important $0.50 price mark in the second half of July, but is now falling back below it. Vasil is expected to increase capacity in the Cardano Blockchain, enabling more transactions per second (TPS). The second major upgrade expected in 2022 at ADA is Hydra, which is expected to build on Vasil and bring sidechains to Cardano. Until now, October was considered realistic for Hydra.
Conclusion: Cardano is on hold
Cardano experienced its last major technological upgrade to date with Alonzo in September 2021. However, the smart contracts for ADA introduced with Alonzo proved to have only limited functionality for practical use and the hoped-for breakthrough for Cardano in the DeFi division failed to materialize. Vasil and Hydra combined are intended to remedy this situation – but success is by no means guaranteed. At present, Cardano therefore remains disappointing for investors, also in terms of the price curve. There are no really convincing use cases for Cardano's huge market capitalization of around 16.5 billion US dollars, and the capital invested in DeFi with ADA has shrunk to less than 100 million US dollars. Whether waiting patiently for Vasil and then Hydra will ultimately pay off for Cardano can only be judged later.
---