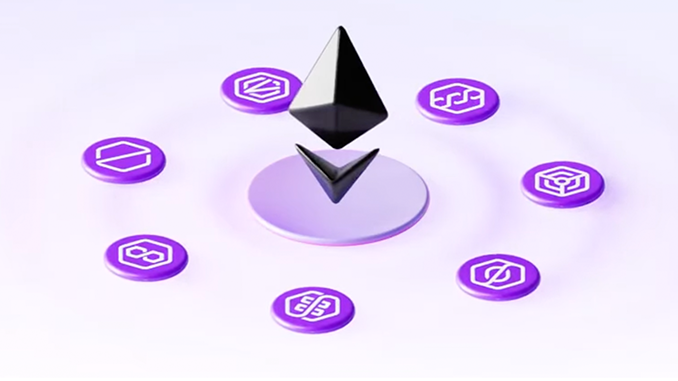 Polygon can report growing user numbers and is thus bucking trends on the overall crypto market. Are there parallel signs that the associated native token MATIC is about to rally?
Polygon (MATIC) is considered one of the exciting second-tier altcoins in the crypto scene. With a market capitalization of just over $7 billion, MATIC has moved up to 13th place among the most important cryptocurrencies, and key metrics about the network confirm the upward trend. The number of Polygon users is growing steadily and has now clearly exceeded the 5 million mark. More than 500,000 of them are often active on a daily basis, as data from Polygonscan shows. In an overall crypto market that is showing signs of slackness, analysts view this development as positive.
Figures from DeFiLlama also paint a picture for Polygon, in which the network is holding up relatively well. A good 1.8 billion US dollars are currently invested for DeFi with Polygon. Although this volume has approximately halved after the collapse of Terra (LUNA) and UST at Polygon, the competition such as Solana (SOL) or Avalanche (AVAX) has been hit even harder with declines in TLV for DeFi of up to 75% in the same period. Thus, some voices are already murmuring that MATIC tends to be undervalued.
At the moment MATIC is trading at just under 0.9 US dollars and the all-time high of almost 3 US dollars from December 2021 is a long way off. However, the bottom seems to have been reached: In June, only about 10 percent of all MATIC investments were still up and sell-offs were observed. Now, about 30 percent of all investments in MATIC are already back on the profitable side and selling pressure is fading. A key contributor is Whales at Polygon, which holds a good 70 percent of all MATIC and is mostly HODL. They see Polygon as a successful provider of sidechains for Ethereum (ETH) as a project that has further growth potential.
But it should also be noted: MATIC does not succeed in decoupling itself from the price development of Bitcoin (BTC). The price movements of the cryptocurrency Bitcoin and MATIC are about 90 percent identical. As long as no breakout succeeds here, Polygon is dependent on BTC and the overall market developing positively before MATIC can hope for a rally of its own.
Conclusion: MATIC is only partially exploiting its potential
Polygon itself looked back with satisfaction a few days ago in its Q2 2022 report on how it was also able to gain market share in the gaming and NFTs divisions. Thus, the real crux for MATIC remains that the clouded sentiment in crypto markets is slowing down the price curve. In the medium term, however, Polygon and MATIC stand a good chance of benefiting more than average from positive trends with their broad use cases. In the short term, the valuation will have to observe whether MATIC can crack the psychologically important mark of 1 US dollar again.
---