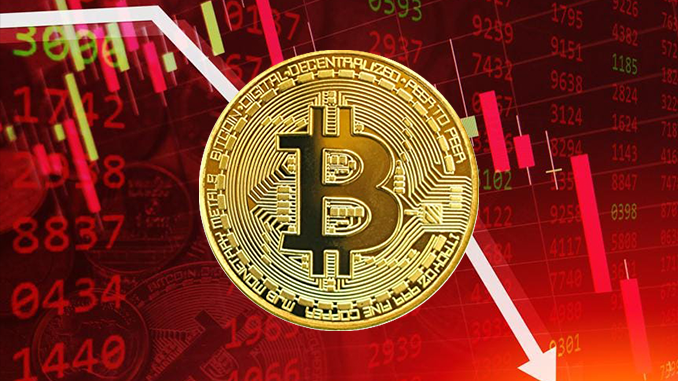 The day before yesterday, the price of Bitcoin (BTC) plummeted by $9,000 within a few hours. Experts believe they can now explain the unexpected Bitcoin price plunge.
Anyone who took a look at the cryptocharts on Tuesday evening was wide-eyed: as if from nowhere, red numbers were shining everywhere. The price of Bitcoin (BTC) plummeted from a good 51,000 US dollars to the 42,000 US dollar mark. For a short time, panic spread and some investors felt reminded of March 12, 2020. That day went down in Bitcoin history as "Black Thursday", when the price of BTC plummeted by 40 percent. But analysts have since given the all-clear: this Tuesday's price plunge on the crypto markets has different causes than the crash a year and a half ago.
Willi Woo, for example, explained the events to his 700,000 followers on Twitter by comparing four core data: Bitcoin price, inflows and outflows of BTC on crypto exchanges, short-term and long-term investors. While "Black Thursday" gripped all groups, this time basically only the price of Bitcoin reacted. Investors remained mostly quiet. Woo therefore sees Bitcoin futures and other derivatives as the reason for Tuesday's negative momentum. 1.1 billion is said to have been the volume of liquidated BTC derivatives. In March 2020, on the other hand, commodity prices and global stock markets were also in a tailspin. At that time, it became clear to the public that Corona was becoming a pandemic and could have hardly predictable effects on the global economy.
Speculators were behind bitcoin's hefty drop
Similar to Will Woo, Will Clement also sees the recent capers in Bitcoin. Clement shows on Twitter how an ominous mix of low interest rates and high profit expectations brewed in the Bitcoin derivatives markets on Tuesday. The bottom line, he says, was that this led to the price plunge, which Clement sees as something positive. BTC investors were empowered, speculators were kicked out of the market, and so a healthy shakeout in the Bitcoin price took place, he said.
Whalemap also believes that the slump in Bitcoin's price curve is less dramatic than initially feared. This Twitter account paints a graph showing that Bitcoin was sold primarily by large investors who had only stocked up on BTC in recent months. Whether they realized profits or got cold feet on speculation is almost secondary. Because, according to Whalemap, the experienced Bitcoin HODLers with long-term intentions stayed cool and thus supported the price.
Conclusion: scare moment for Bitcoin – but probably not a major alert
Today, Thursday, Bitcoin is trading at a good 46,000 US dollars and seems to have digested the shock of the day before yesterday. Throughout experts emphasize: The fundamental data for Bitcoin are in the green zone, there can be no talk of a flight from cryptocurrencies on a grand scale. Optimists therefore expect the current price level as a solid basis for Bitcoin and Co. to start a new rally. But even skeptics should be reassured: The Bitcoin market quickly cleared itself after turbulent hours, and the big losers were not investors with medium- or long-term horizons, but those with risky tactics.
---
Best place to buy Bitcoin: