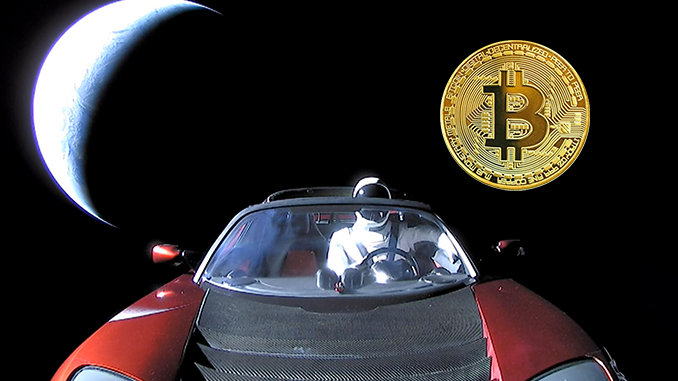 Bitcoin is experiencing a price jump to over $47,000 due to a major investment of $1.5 billion by Tesla. The car manufacturer also wants to accept BTC as a means of payment, sending a strong signal.
It had been in the air for days that Tesla and its boss Elon Musk would commit to Bitcoin (BTC) and include the "digital gold" in their financial management. After all, Musk had recently outed himself several times as a new supporter of Bitcoin. But when the assumption became reality yesterday afternoon, the positive effect for the price of Bitcoin was revealed as a hammer blow. First, it was revealed via a mandatory report from Tesla to the U.S. Securities and Exchange Commission (SEC) that they had already purchased Bitcoin for $1.5 billion. Then the price of BTC jumped from $40,000 to $44,000 within an hour and the 10 percent increase in value already marked a new all-time high. After a brief breather, the rally then continued for Bitcoin, driving the price of BTC to a current record high of over $47,000.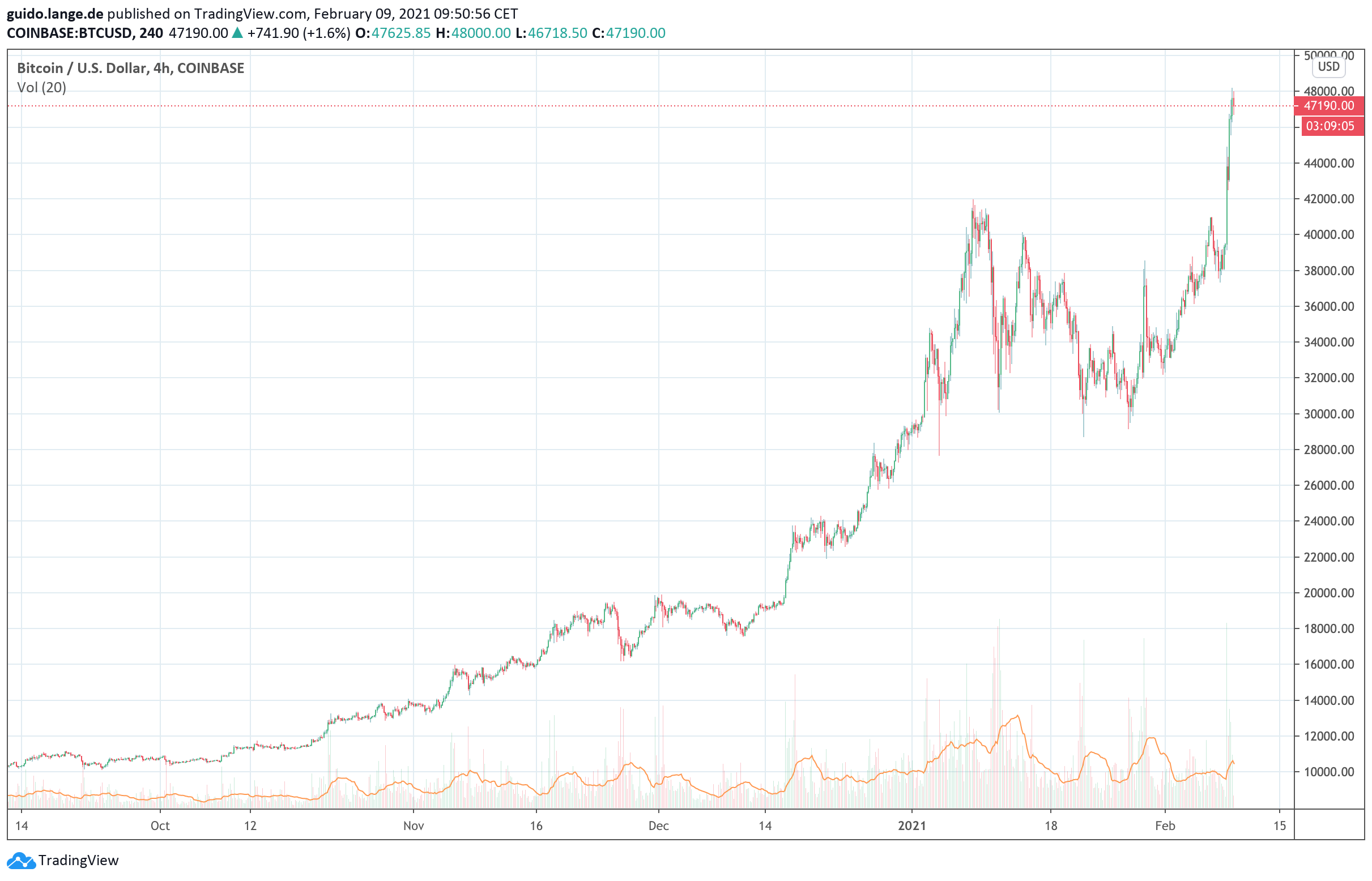 Why Tesla and Musk are so important for Bitcoin
Tesla's changed financial strategy hides two other important details in addition to the investment already made in Bitcoin: first, Tesla exclusively does not rule out shifting more reserves into BTC. And also the hint that Tesla will accept Bitcoin as a means of payment in the "near future" electrifies the markets. Here, with the carmaker of the future and the emerging cryptocurrency, two fields come together, which together have an exemplary effect.
Just last week, MicroStrategy CEO Michael Saylor hosted a large-scale conference on how companies can build reserves in bitcoin in an accounting-correct and completely legal way. MicroStrategy had become the first major publicly traded company to announce in August 2020 that it was choosing bitcoin over the U.S. dollar as a hedge against inflation, and had been celebrated on the stock market for doing so. Later, names like PayPal and Square also got into Bitcoin with a similar strategy. But Tesla now thinks in other terms. Observers see a trend per BTC and expect more imitators.
Conclusion: next bull season in Bitcoin?
Nearly 7,000 companies were represented at MicroStrategy's Bitcoin conference, according to Saylor. This gives an idea of the interest BTC is generating as a store of value for institutional investors and that next big Bitcoin purchases could be imminent. Thus, the signs are good that Bitcoin could tackle next psychological marks such as $50,000 initially in a timely manner.
---
Best place to buy Bitcoin: