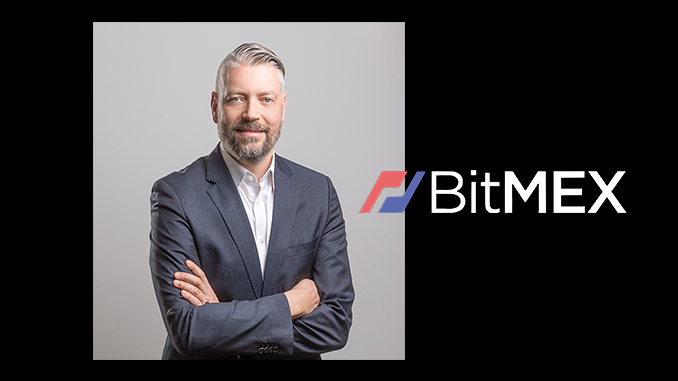 The crypto stock exchange BitMEX, which has stumbled, announces a spectacular personnel development: On 1 January Alexander Höptner takes over the chief role, so far the German CEO of the stock exchange was Stuttgart. Before Höptner not simple tasks lie.
Assumption command or dream job? Alexander Höptner in any case has decided to leave his previous employer Börse Stuttgart and to become CEO for 100x Group, which is behind the BitMEX crypto exchange. Even for Insider completely surprising Personalie announced BitMEX / 100x Group by Blogpost.
The executive role at BitMEX is currently only temporarily occupied by Vivien Khoo, because the founders of BitMEX left the company. They are under enormous legal pressure in the USA, and are accused of bribery, aiding and abetting money laundering and systematic violations of banking laws, among other things.
Alexander Hoeptner is now to bring BitMEX back on track. After 15 years at Deutsche Börse AG, he had only moved to the Stuttgart Stock Exchange in 2018, where as CEO he organized a much acclaimed transformation process. Under Höptner's leadership, the second largest German stock exchange became the European pioneer in crypto. The Bison app for the purchase of crypto currencies, the listing of crypto ETNs and a trading place for Bitcoin and Co. at the Stuttgart stock exchange – Höptner recognized new business areas early on and thus temporarily gave the Stuttgart trading place, which has been notarized since 1861, unique selling points in Europe.
BitMEX and Höptner – does that fit together?
BitMEX did not begin trading until 2014 and, according to statements of claim from the USA, showed little interest in compliance with the law for a long time. Ongoing litigation has caused a partial migration of customers to BitMEX, the only top position in trading derivatives based on crypto is now being taken over by others. But Höptner is looking forward to the new task and revealed to Handelsblatt: Even his family is coming with him to Singapore when he moves into his new office there after the turn of the year.
Höptner says that his experience will help to bring BitMEX into line with regulatory authorities. The 50-year-old sees in particular the trade in crypto-derivatives as a rapidly growing market and BitMEX in a good position. This can also be interpreted in this way: The possibilities at the Stuttgart Stock Exchange of taking crypto seriously were initially exhausted and there was no courage to test derivatives for Bitcoin and Co.
Conclusion: BitMEX wants to win back trust with German CEO
The 100x Group has achieved a coup for BitMEX: A little "Made in Germany" by recruiting the classic stock market professional Höptner with leadership and innovation experience can become a liberating blow to make the presumed machinations of the BitMEX founders forgotten. At the same time, Höptner has ambitions – he certainly does not want to lend BitMEX his name and "clean slate", but also wants to expand the business strategically. Mr. Höptner" at the Stuttgart stock exchange will now become "Alex" at BitMEX – we think: This is a decision with potential.
---