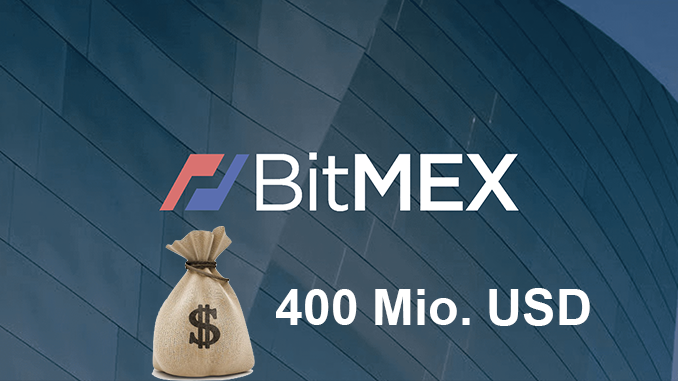 The crypto exchange BitMEX is accused of systematic violations of the law in the USA. Now the state prosecutors follow up: BitMEX withdrew 440 million US Dollar "illegally" from the platform, when the leadership had experienced investigations and a provisional indictment.
The conflict between the crypto stock exchange BitMEX and US authorities comes to a head: At the beginning of October 2020 the founders of BitMEX were accused among other things of aiding and abetting money laundering and ignoring regulatory provisions. Now the plaintiffs under guidance of the US Department of Justice formulated a further reproach. When BitMEX 2019 wind of the investigations got and to them also a complaint draft was sent, 440 million US Dollar are to have been brought to the side, are called it in the input to the court. The transfers were thus motivated by the need to protect the money from court-ordered access.
BitMEX and the US judiciary – what is going on?
It is always clear that BitMEX has been under close observation since summer 2019 at the latest. Even then, those responsible received an official letter containing questions about business practices and announcing an indictment. According to the accusations that have now been made, however, BitMEX did not react in any way cooperatively. Instead, $440 million had been withdrawn from BitMEX accounts and paid out in three tranches in October and November 2019 and January 2020. According to the investigators, the recipients were BitMEX founders Arthur Hayes, Ben Delo and Samuel Reed. These have since been replaced by new personnel from HDR Global (100x Global), the parent company of BitMEX.
The plaintiffs write that such sums can in no way come from BitMEX's current profits. Because then annual profits with BitMEX of approximately 1.8 billion US Dollar are to be assumed, which is simply unrealistic. Instead, the payments were intended to prevent a possible freezing of accounts and seizures following a court ruling. Furthermore, BitMEX, represented by HDR Global, is not cooperating and is trying to delay the process.
The accused denied the accusations and stressed that in due process everything would be explained. However, neither HRD Global nor BitMEX, nor Hayes, Delo and Reed have made any concrete statements on the matter. Reed was detained in the meantime, but was released on bail of $5 million.
Conclusion: The clock is ticking for BitMEX
BitMEX lost a massive amount of liquidity after the filing of the suit on October 1, and customers have shifted capital to other trading platforms. The new accusations are not suitable for confidence building, but additionally suggest that at least the BitMEX founders are not coming out of the affair with a clean slate. In the worst case, they are threatened with prison sentences. Whether you as an investor should still entrust BitMEX with your money now? BitMEX is an important address for trading in derivatives. But no one can guarantee that business operations will not have to be discontinued. It is still a very choppy sea through which BitMEX is trying to sail, and one must assume that strange details will continue to come to light in the process that has not yet been scheduled. So far, however, BitMEX has managed all payouts requested by customers.
---
Best place to buy Bitcoin: