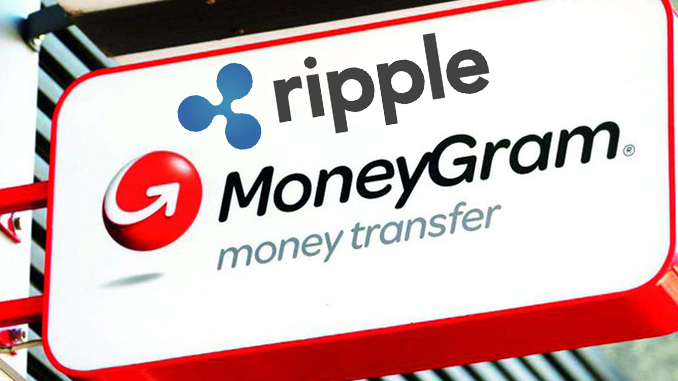 Ripple's entry into MoneyGram was widely regarded as a success in the summer of 2019. But the deal costs Ripple more than many people think. In the third quarter of 2020, Ripple transferred a good $9 million to MoneyGram in XRP, compared to $15 million in the previous quarter.
The price curve of Ripple (XRP) is disappointing for investors, with XRP being stuck below $0.30 for more than a year. XRP experienced its last upward outburst in June 2019, when Ripple announced its strategic entry into MoneyGram. At that time XRP climbed to just over 0.40 US dollars. Investors rated the deal between Ripple and MoneyGram as predominantly positive. For 50 million US dollars, Ripple bought shares in MoneyGram – above market price. In return, the well-known financial services provider undertook to use XRP as a bridge currency for international transactions. Thus Ripple finally succeeded in proving that XRP was the solution, as originally designed, to make cross-border transfers faster, cheaper and more secure. But optimists are now seeing how the partnership with MoneyGram continues to be costly for Ripple. In its most recent quarterly report, MoneyGram reports $9.3 million in Ripple's XRP as "market development fees".
Will MoneyGram become a million-dollar grave for Ripple?
9.3 million US dollars went from Ripple to MoneyGram in XRP between July and September 2020; in the previous second quarter of 20020, the figure was 15.1 million US dollars. As a listed company, MoneyGram must report these payments, but Ripple has so far remained silent. But one thing is clear: if the program continues, its volume will soon exceed the amount spent on the purchase of shares.
In other words, it seems that MoneyGram is only involved in XRP because there are substantial rewards. The partnership is initially agreed until summer 2023. Meanwhile, MoneyGram continues to post losses, but the share price increased by a good 10 percent after the quarterly figures were announced.
As far as is known, the extra payments from Ripple are based on how much XRP MoneyGram actually used in day-to-day business. According to MoneyGram's own statements, the extra payments from XRP are immediately exchanged for Fiat. The new data suggests that MoneyGram recently used less XRP in day-to-day operations than at the beginning of the year.
Conclusion: Future prospects of XRP seem rather bleak
Ripple's dilemma can no longer be ignored: On the one hand, Ripple's technology has been well received by customers from the financial world, and Ripple boss Brad Garlinghouse dreams of going public. But institutional customers largely spurn XRP, and the few who use XRP, such as MoneyGram, have to be kept in line with the company's strategy by making substantial bonus payments. In addition, XRP is threatened with classification as security in the USA, which could mean penalties and compensation payments.
Most recently, CEO Brad Garlinghouse announced a change of course for Ripple and XRP, but tangible results are pending. Ripple may be able to cope with the payments to MoneyGram, but the message it sends is delicate: XRP as a bridge currency acts like an artificially kept afloat concept, which in the end is not voluntarily accepted by the market.
---
Best place to buy Bitcoin and Ripple (XRP):