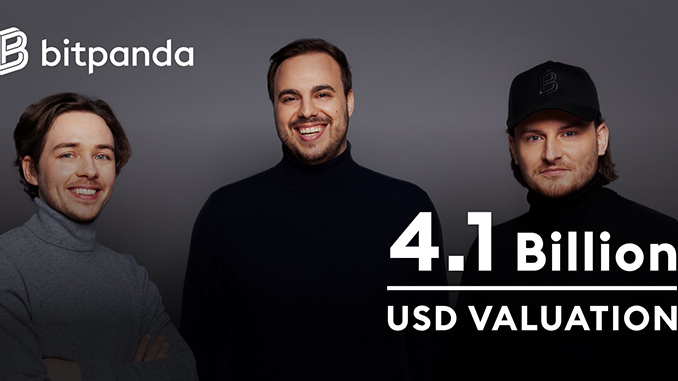 Bitpanda, headquartered in Austria, has long been more than just a crypto exchange. The trading platform has now raised 263 million US dollars in a financing round – Bitpanda sees itself on course for "HyperGrowth".
For the often so tranquil Austria, the latest news from Bitpanda is a sensation – but Bitpanda's success will also attract attention in Germany. Because a type C financing round of 263 million US dollars for Bitpanda has just been completed, and from this a total valuation of 4.1 billion US dollars is calculated. At the beginning of 2021, Bitpanda had celebrated itself as the first Austrian unicorn with a valuation of more than 1 billion US dollars after a B financing round of 170 million US dollars. Just half a year later, Bitpanda already sees itself in the next league up.
Bitpanda – from crypto exchange to neobroker
When Bitpanda prepared to operate as an internationally active crypto exchange in the summer of 2019, it was viewed with a lot of skepticism in the crypto scene. We didn't really believe in the concept either, and BEST's price curve as a Bitpanda discount token was disappointing for a long time. However, from less than 0.1 US dollars at the time, BEST has soared to a level of over 1 US dollar in 2021 and is thus an indication that Bitpanda is doing a few things right.
With more than 3 million customers, Bitpanda considers itself one of the fastest growing FinTechs in Europe. Like other neobrokers, Bitpanda now sees itself as a trading platform that expands its portfolio from Bitcoin and Co. to include stocks, commodities, ETFs and more. With a minimum deposit of only 1 euro, Bitpanda has set the entry barrier at a record low and thus attracts not only young investors who are looking for an "all-in-one" solution. Our market overview from April 2021 proves how Bitpanda scores with its concept especially in the German-speaking region (DACH).
With the fresh capital, Bitpanda now wants to push ahead with international expansion and, in doing so, also strongly expand its team of already more than 500 employees. A center for research and development is also on Bitpanda's to-do list, as are more in-depth offerings for institutional investors. "HyperGrowth" is what Bitpanda CEO Eric Demuth calls the ambitious plans, which are intended to make the company the number one investment platform in Europe. Experts in U.S. read also associate a possible Bitpanda IPO with the Type C financing round – but there have been no comments on this so far.
Conclusion: Bitpanda is on an exciting path
For the crypto scene, Bitpanda now already offers more than two dozen trading pairs and is particularly interesting in cases where calculations are to be made in euros or Swiss francs. Balances in Bitcoin and Co. can also be used in everyday life via a Bitpanda credit card. BEST, modeled on Binance Coin (BNB), allows fees to be saved on day trading. But for many investors probably even more important is actually that Bitpanda has just more asset classes in the portfolio than cryptocurrencies and thus becomes an attractive place to go for broad-based strategies. Those who still underestimate Bitpanda in the competition of neobrokers and fintechs are probably also making a mistake from the customer's point of view.
---
Open a Binance Account here and save 10% on fees for a lifetime.