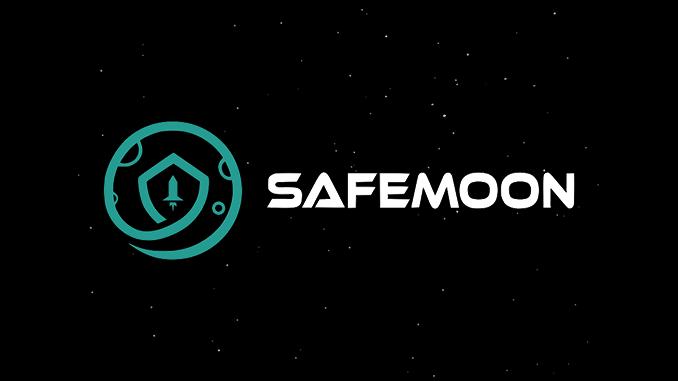 Half a year ago, SafeMoon attracted masses of investors after its launch with a steep upward price curve. Now SafeMoon is visibly weakening – despite or because of its special concept?
In the spring of 2021, SafeMoon was still one of the shooting stars among the new cryptocurrencies, and in May it temporarily soared to a market capitalization of over 6 billion US dollars. But little has remained of the euphoria: With a current market capitalization of less than 1 billion U.S. dollars, SafeMoon has fallen far behind and is still just barely in the TOP 100 of the most important altcoins on CoinGecko. The creeping crash of SafeMoon with a minus of 30 percent in the last seven days falls in a phase in which the overall market is consolidating positively. Can SafeMoon once again build on its old strength?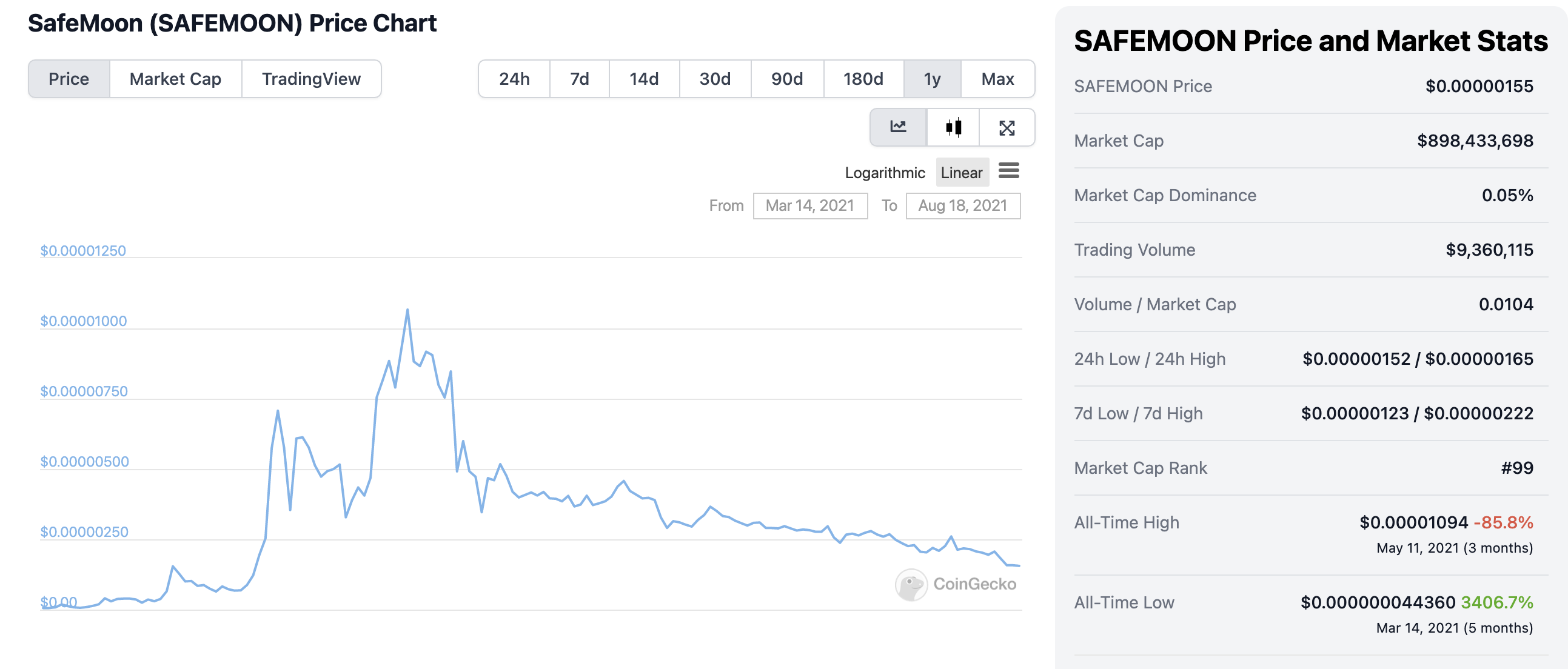 Strengths and weaknesses of SafeMoon
On Twitter, the SafeMoon team is eagerly awaiting the magic number of 1 million followers, and on Reddit, too, optimism continues to prevail on the subject of SafeMoon. So die-hard fans and investors continue to support this project, which attracts with a special concept. Those who hold SafeMoon (HODL) are automatically rewarded. Because when SafeMoon is sold, 10 percent fees are charged, half of which are distributed to HODLers – at least in theory. But in practice, the distribution of these bonus payments didn't really work out. A separate SafeMoon wallet is intended to remedy the situation and was announced in June. Also – vague – plans on how SafeMoon should develop further are awaiting action. The roadmap is currently under "reconstruction."
On the other hand, other meme coins like Dogecoin (DOGE) and Shiba Inu (SHIB) are up again over the last few days. But probably no other popular altcoin has been accompanied by such harsh criticism ("Ponzi scheme") as SafeMoon. Reports persist that SafeMoon Whales have thrown their assets on the market and thus contributed to the price decline.
Conclusion: Momentum for SafeMoon negative
Another obstacle to broader success for SafeMoon is that none of the major centralized crypto exchanges, such as Binance, Coinmarket or eToro, have yet managed to list. Pessimists thus see the danger for SafeMoon to disappear into insignificance. Optimists assume a push when the announced SafeMoon Wallet is to experience its launch on August 28. This could then finally bring the principle of bonus payments for HODLers to life at SafeMoon and thus attract investors again, is this hope. Which of these scenarios will really happen at SafeMoon in the end – even experts cannot and do not want to answer that for sure.
---
Open a Binance Account here and save 10% on fees for a lifetime.