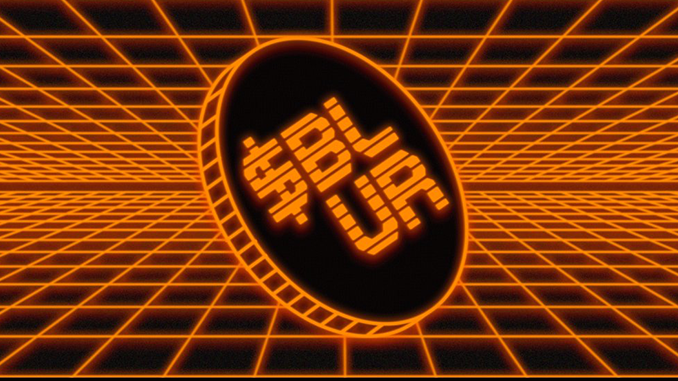 NFT marketplace Blur's strategy of issuing its own token has succeeded: a week after BLUR's exchange debut, the platform has surpassed previous market leader OpenSea in trading volume.
BLUR has been trading on crypto exchanges as a token of the eponymous NFT marketplace for the past eight days, and the launch has caught the previously most important NFT platform OpenSea on the wrong foot. Data from DappRadar shows that Blur saw nearly $600 million in NFT trading last week, five times as much as OpenSea ($117 million) – yet OpenSea had been the undisputed number one NFT marketplace in recent years.
Blur's rapid overtaking of OenSea was aided by a general surge in global NFT trading. CryptoSlam has measured a nearly 250 percent increase in Ethereum (ETH)-based NFT turnover over the past seven days, with volume of around $690 million. The main reason for the two developments is considered to be BLUR's stock market debut on February 14. This is because BLUR was able to get off to a good start and preparations are currently underway for a second airdrop of tokens to active and particularly loyal traders of NFTs. This obviously leads to professional traders selectively increasing their trading volumes on Blur with purchases and sales of NFTs from prominent collections.
OpenSea has responded to the situation by currently reducing the fees on its marketplace from 2.5 percent to zero. But this measure shows little impact so far, BLUR as a bonus for NFT trading on Blur instead of OpenSea apparently appears to collectors and investors as much more attractive than the zero-fee policy. In the crypto industry, the shifts in the balance of power in NFT marketplaces are reminiscent of the competition in the Decentralized Finance (DeFi) space. Here, in 2020, SushiSwap had pioneered concepts with its own token SUSHI, where new projects with native tokens are incentivized to move capital quickly. Also cited is the prediction of Cobie, a sharp-tongued crypto celebrity who provoked in August 2022 by saying NFTs would evolve toward "altcoins with images."
Bottom line: BLUR is changing the NFT market landscape.
If we take DeFi as a benchmark, OpenSea should actually respond to Blur's competition with its own token as well. However, OpenSea is headquartered in New York and strict US regulations make such a plan difficult. Blur, on the other hand, is organized in a decentralized manner and tries to protect itself from US authorities by not distributing BLUR to customers residing in the US. Thus, the new front-runner among the NFT marketplaces seems to be able to rely on maintaining its position, at least for the time being. Whether it is therefore worthwhile to buy BLUR on the open market is another question. As an investor, you should keep in mind that currently only about 12 percent of all BLUR are in circulation and the upcoming second airdrop is only one step of many in the coming years, which will bring significantly more tokens to the market. The resulting negative impact on the price curve of BLUR would not be a surprise.
You can buy BLUR at MEXC Global and KuCoin.