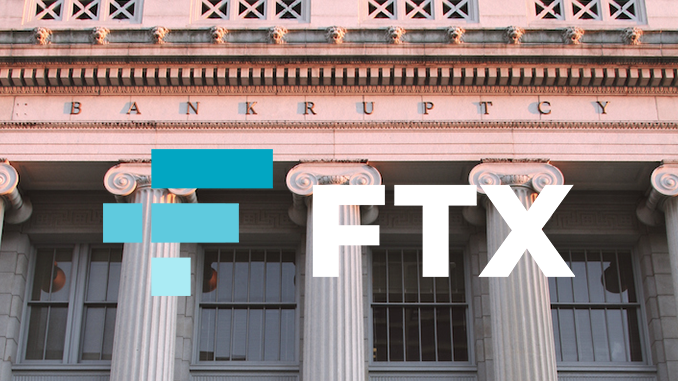 The insolvency proceedings of crypto exchange FTX and linked crypto companies are getting off to a slow start. In parallel, claims against FTX are trading on private markets for 0.15 to 0.20 per US$1.
When crypto exchange FTX ceased operations and filed for bankruptcy in early November 2022, global crypto markets reacted in shock. A good three months later, the price curves of Bitcoin and Co. have made up for the losses at the time and FTX has disappeared from the headlines. There is currently little to report from the bankruptcy proceedings in the U.S., with next hearings scheduled for March. But observers are registering that the unwinding of FTX's bankruptcy is already happening in private markets.
The clue is Xclaim, a platform that specializes in matching claimants of crypto bankruptcies with venture capital that buys claims and pays them immediately. Xclaim states that buyers are currently willing to pay up to 17 percent on FTX claims, or 0.17 per $1. There are currently 211 positions listed for sale there, the highest amounting to just over $27 million. It is said that the so-called "distressed asset funds" ultimately pay between 15 and 20 cents on US$1 claims to FTX in private deals. So for sellers, the losses remain painful, but they no longer have to wait for results from the bankruptcy process.
From the buyers' point of view, the situation is more complicated: they have to bank on the fact that at the end of the insolvency proceedings there will be significantly more than 0.20 cents per 1 US dollar. If, like many observers, the FTX insolvency proceedings are expected to take up to five years, the result would have to be around 0.50 per 1 U.S. dollar in order for the strategy of distressed asset funds to succeed in generating a return of around 10 percent. In addition to these risks, buyers of FTX indemnity claims face the challenge of vetting claims prior to purchase. That's because FTX's websites are offline and independent entities are lacking.
Bottom line: is trading claims to FTX worth it?
Xclaim does not only have FTX in its portfolio, crypto insolvency cases Genesis, BlockFi, Celsius and Voyager can currently be found there as well. Xclaim claims to have already found buyers in more than 10,000 individual deals for a combined total of more than $750 million in claims from crypto bankruptcies since 2018. So while the business model may sound dubious to some, it's clearly finding traction in practice. If you are one of the victims of FTX, it might be worth considering Xclaim to try to shorten the wait for an end in the FTX insolvency proceedings and eliminate risks there.