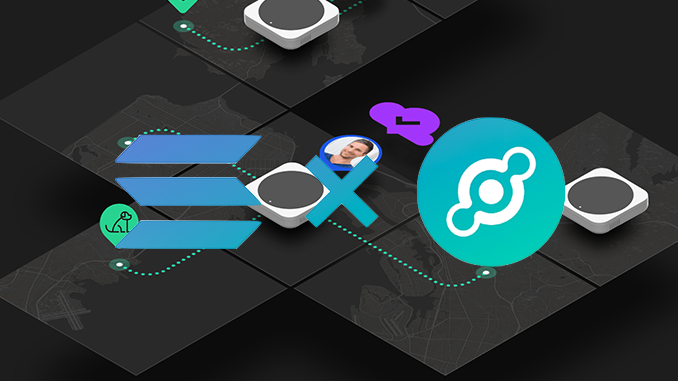 On March 27, Helium (HNT) will technologically switch from its own to Solana's (SOL) blockchain. The news about this has given a positive boost to the price curves of both altcoins.
Solana (SOL) recorded a new high for the year yesterday, Monday, at $26.96. According to the intention of experts, this was triggered by the news that Helium (HNT) has now set a date of March 27 for the planned move of its network to Solana. In an official blog post, Helium is already proclaiming a "new era." Solana, in turn, is pleased to welcome a prominent new addition to its ecosystem during the difficult period following the collapse of crypto exchange FTX.
Solana has been reeling from the bankruptcy of FTX and linked crypto companies, and SOL's future prospects are being viewed critically. Thus, Helium's commitment to Solana is timely. Helium has built a decentralized mobile network that has nearly 1 million hotspots and is optimized for Internet of Things (IoT) applications. HNT is the payment vehicle for the services, which are now also being expanded to a 5-G network. Until now, Helium maintained its own blockchain. By switching to Solana for the technology foundation, Helium is looking forward to allowing the team and external developers to focus entirely on DApps and use cases, freeing up capacity previously reserved for its own network. In addition, Helium states that integration into SOL's ecosystem will create opportunities for HNT in the Decentralized Finance (DeFi) line of business.
Meanwhile, the positive trend in SOL's price curve has led to liquidations in the derivatives markets. Data from Coinglass show: Traders here had the wrong hunch with short positions, i.e. bets on price losses of SOL, and accounted for 70 percent of the liquidations with a volume of just over $4 million. Meanwhile, the Solana community is enjoying positive signals from the NFT division, where according to data from CryptoSlam, Solana has become the number two after Ethereum (ETH) on some trading days.
Conclusion: Solana in hope mode – can SOL continue uptrend?
Combined with the collapse of the FTX empire in November 2022, Solana lost key support and SOL's price curve plummeted dramatically. Co-founder Raj Gokal called on the community even then to stand together to get through the critical period. Even SOL's recent share price gains cannot hide the fact that Solana has lost ground in DeFi, which was previously the most important division for the ecosystem. Helium, at the bottom of the top 100 most important altcoins by market cap, now brings an exciting crypto project to the ecosystem. But whether this, coupled with encouraging news from the NFT division, is enough to stabilize Solana in the long term, the coming months will have to show.