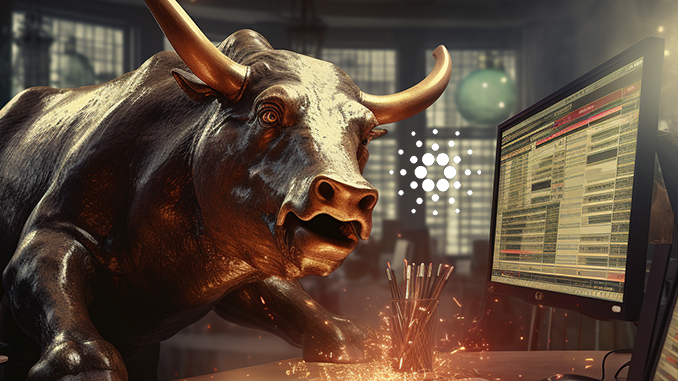 Input Output as the crypto company behind Cardano (ADA) looks back on August with satisfaction from a technology perspective. But investors see a price curve that has turned to the lowest level of 2023.
Cardano (ADA) is currently trading at just under $0.25, a one-year low. Cardano is unable to reflect the recoveries in the crypto market, led by Bitcoin (BTC) with a 20 percent gain since the New Year. Yet the crypto company behind ADA, Input Output, on X (formerly Twitter) for August draws a positive conclusion on technological advancement. How does this fit together?
Input Output writes that two new projects were launched in the Cardano ecosystem in August and twelve new projects signed up. Accordingly, 138 projects are now active on Cardano and 1,277 are in the development phase. But truth be told, there is no interest in ADA projects outside of the Cardano community; there is a lack of exclusive applications that would attract users to Cardano.
Other Input Output success stories, such as more and more NFTs being created on Cardano, are also put into perspective in the analysis. In the list of top NFT ecosystems, Cardano has dropped to 7th place, and daily revenues of less than $200,000 are certainly not a price driver for ADA. As recently as Fall 2022, interest in Cardano NFTs was nearly ten times what it is currently.
Looking at the Decentralized Finance (DeFi) line of business for Cardano is also sobering. DeFi capital invested is currently just under $150 million, according to data service DeFiLlama, down 26 percent for the past week. Given ADA's massive market capitalization of $8.6 billion, the activity in NFTs and DeFi can be classified more as experiments than real use cases.
Conclusion: Cardano in permanent crisis
In its monthly review, Input Output also lists various little things in the development work that should ensure improvements in ADA smart contracts, for example. Meanwhile, Cardano founder Charles Hoskinson once again devoted his energy to the search for extraterrestrials. To put it casually: There is gridlock at Cardano, which does not bode well in the fast-paced crypto industry. You as an investor should critically question all the cheering that Input Output and Hoskinson are spreading about Cardano. Because in reality, interest in ADA is dying out because it still hasn't become clear why you should enter the Cardano ecosystem in the first place.
---