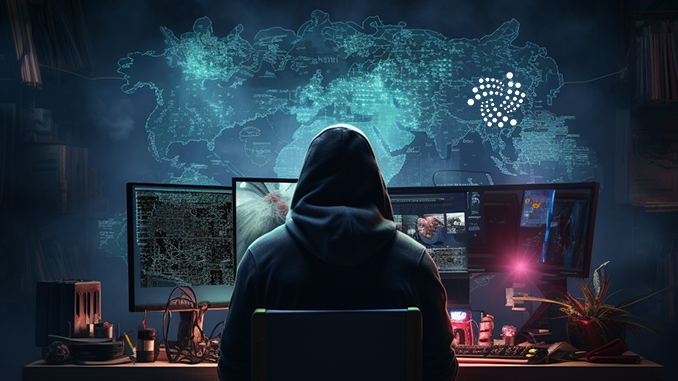 At IOTA, investors were robbed of a good 11 million euros by a sophisticated scam in 2018. The case was already solved at the beginning of 2019, but only now are the British investigative authorities distributing the seized loot.
At the beginning of 2018, initially the police in Hesse accumulated reports from IOTA investors whose assets had apparently been stolen from hot wallets. Then came similar cases in the UK. It quickly became clear: All of the injured parties had trusted a website called iotaseed.io, which advertised that it would randomly and secretly generate the necessary 81-digit key (seed) for creating an IOTA wallet. The cyber attack went down in crypto history as the IOTA Seed Scam; the loot amounted to around 11.4 million euros and more than 85 wallets were affected. Now the victims can expect to get their money back, as IOTA itself communicates on X (formerly Twitter).
On the IOTA Discord channel, the British police inspector Rob Bryant has taken the floor and announced that the victims of the seed scam will receive an email in the next few days. The email will ask for the victims' current bank details so that they can receive compensation in British pounds. The lone perpetrator of the IOTA Seed Scam had already been arrested in January 2019, and shortly thereafter the good news made the rounds that almost all of the loot had been recovered.
According to Inspector Bryant, the stolen IOTA had been exchanged for British pounds at 2018 price levels. There were no further details on this. When the IOTA seed scam happened, IOTA was trading at $2.80, then the price curve went downhill rapidly.
Conclusion: victims of IOTA seed scam are lucky in retrospect
The IOTA Foundation had already denied any responsibility for the seed scam in 2018 because investors had fallen for the scam of an external website. iotaseed.io had foisted identical seeds on investors and thus had no problem putting their wallets under its control. Fortunately for them, the law enforcement agencies here successfully did their job in international cooperation. The IOTA Seed Scam also reminds us once again that we should definitely use a hardware wallet to store our Bitcoin, IOTA and other assets in order to ensure security against attacks like the Seed Scam. The leading manufacturer of hardware wallets, Ledger, is currently running a discount promotion with up to 50 percent off regular list prices, which we consider recommendable.
---