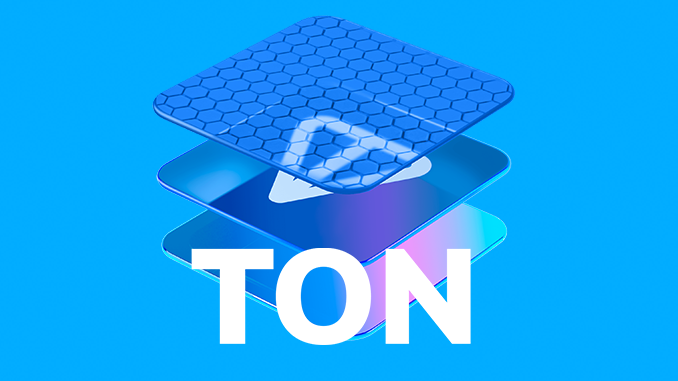 Toncoin (TON) has registered its foundation in Switzerland lns non-profit organization. The project, which grew out of failed plans for a Telegram token, hopes this will create more opportunities for Toncoin.
Toncoin (TON) has relatively quietly stalked the top 10 most capitalized cryptocurrencies. Currently up 8 percent weekly, Toncoin has once again managed to buck the trends in the overall market and and is enjoying momentum. One background to this is that Toncoin is setting up its organization transparently. In Switzerland, the TON Foundation was registered as a non-profit organization, according to a press release.
Foundation head Steve Yun is already promising the "next chapter for the Toncoin community," announcing an annual conference called "Gateway" for TON. But first, the TON Foundation has some urgent homework to do, because Toncoin's backstory is tricky. The project grew out of what were once plans by the messenger service Telegram to launch its own cryptocurrency. When the US Securities and Exchange Commission (SEC) intervened in 2019 before the launch, Telegram gave up. It remained unclear to what extent early investors were compensated.
That's why the TON Foundation plans to soon publish a transparency report on historical token distribution, which will also disclose cooperation agreements. In addition, a roadmap is to be released this year as a timeline for the TON Foundation's work. Toncoin sees itself as an ecosystem for Web3 applications such as blockchain gaming and aims to score within the Telegram app. An initial fellowship program for external developers has already been launched. In the medium term, the TON Foundation aims to transform itself into a Decentralized Autonomous Organization (DAO) and thus have strategic decisions made by the community. Emphasis is placed on the clear legal framework in Switzerland for cryptocurrencies and blockchains, which made it easier for Toncoin to take the initiative.
Conclusion: foundation for Toncoin sends TON into positive territory
For investors, Toncoin seems like a double-edged sword. There is a lack of basic information about token distribution, the roadmap, and also about specific cooperation partners. On the other hand, TON is not listed on Binance or Coinbase yet, which hides positive price potential. A TON foundation under Swiss law can be seen as a sign to leave the old problems in the US behind and to want to build the Toncoin ecosystem far away from the SEC. We will now have to observe whether the freshly established TON Foundation also fulfills its transparency promises regarding Toncoin and its history.
---