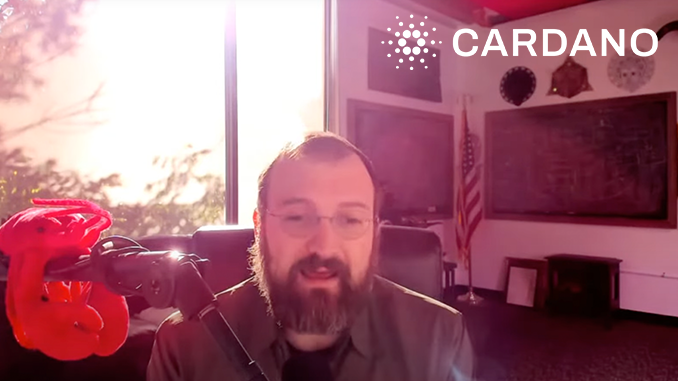 At Cardano (ADA), the so-called Project Catalyst is expected to drive new ideas and use cases in the ecosystem. Founder Charles Hoskinson sees the multimillion-dollar fund as a prime example of Cardano's innovative power.
Cardano (ADA) is navigating troubled waters in terms of its share price. With current quotes around $0.25, ADA is at a one-year low and hopes for a turnaround for Cardano have not materialized recently. In such situations, Cardano founder Charles Hoskinson likes to seek salvation in forward protection. Hoskinson addressed the Cardano community three times in video messages via X (formerly Twitter) in recent days and conjured up positive prospects. In doing so, the emphasized Project Catalyst, an innovation fund for the ADA ecosystem.
Project Catalyst helps "kick-start the next 1,000 DApps, the next 1,000 good ideas," Hoskinson said. With Project Catalyst, Cardano investors can use ADA as a ballot to decide which project proposals should receive financial support. Most recently, in what is already the tenth such vote, 192 projects were deemed worthy of funding, with 50 million ADA worth about $12.5 million available for that purpose. Hoskinson points to the transparent organization of Project Catalyst , which reflects the decentralized nature of the Cardano ecosystem.
On the other site, Hoskinson feels compelled to once again lash out at critics. "Every time a lie (about Cardano) is spread, it takes ten times more effort to erase it from people's memories," Hoskinson said. He is haunted by the fact that his earlier predictions about Cardano have not come true. In the promising Decentralized Finance (DeFi) space, ADA can't get beyond exotic status, and a short-term hype around Cardano NFTs has long since died down. "We need to look ahead and go," Hoskinson says now. However, Hoskinson does not make any concrete proposals as to where the path should lead.
Conclusion: Cardano cannot stop downward trend
ADA recently had to let Solana (SOL) pass it in the list of the ten most capitalized cryptocurrencies and has thus fallen back to eighth place. According to observers, Cardano's creeping loss of importance is mainly due to the fact that no attractive money-making use cases can be identified around ADA. In thriving ecosystems such as Ethereum (ETH) or the Binance smart chain, investors can put their coins to good use for DeFi, pass the time with blockchain gaming, or even try out innovative NFT solutions, for example. Cardano lacks such flagship projects, and Hoskinson can't pull them out of a hat either.
---