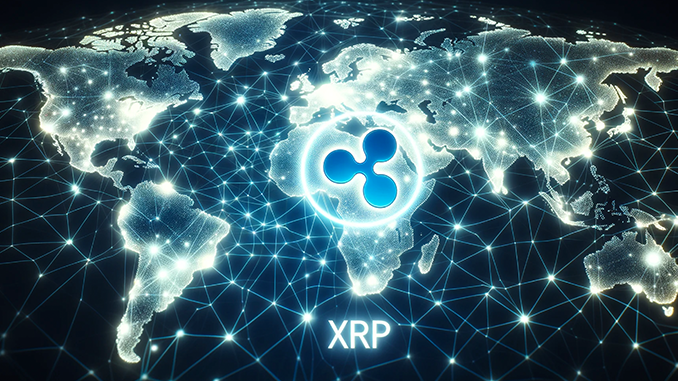 Rumors persist around XRP, the cryptocurrency of Ripple, that the network could be centrally controlled. But this assumption is simply wrong, as documents from the court case with the SEC also show.
Anyone who is involved with Ripple (XRP) these days quickly encounters discussions about the organization of XRP Ledger, the network in the ecosystem. Because with a certain regularity it is doubted that XRP Ledger would also function without the crypto company and sometimes there is even talk of "back doors", which Ripple has secretly built in for itself. But XRP experts like Wrathof Kahneman on X (formerly Twitter) clarify: Here untruths are spread and facts are distorted.
Stone of the stumbling block is the proposal to integrate a function in the XRP ledger network with which clawbacks can be made and served. Such a mechanism would be atypical for the worlds of Bitcoin and co. where validly written transactions are supposed to be final and decentralized networks guarantee this. Kahnemann and others point out that the XRP ledger clawback proposal only applies to tokens set up for specific uses and not to XRP itself. Ripple chief technology officer David Schwartz also emphasizes per X: XRP does not have an actual issuer and therefore would not be affected by the clawback feature.
Also in court documents on the legal dispute between Ripple and the U.S. Securities and Exchange Commission SEC, the company had explicitly highlighted that "Ripple does not own XRP Ledger", the network is based on open-source software and therefore allows anyone to set up a network point, perform transactions and set up their own DApps. This rationale makes XRP Ledger attractive, Ripple said.
Meanwhile, XRP investors continue to look at developments in the legal battle with the SEC. There, a jury is scheduled to rule in April 2024 on whether XRP should be classified as a security ("securities") after all under certain circumstances and whether the SEC therefore has regulatory rights. An initial ruling in the summer was mostly positive for Ripple and XRP, and the SEC has so far failed to prevent the ruling from being implemented.
Conclusion: Ripple and XRP defend themselves against rumors
Allegations of feigned decentralization and "secret backdoors" in the XRP ledger are likely to undermine trust. Thus, Ripple would do well to publicly inform about the verifiable fakes and correct misunderstandings about the clawback proposal. Meanwhile, the price curve of XRP has lost its upward momentum and is moving quite tightly around a good $0.50 in line with the overall market.
---