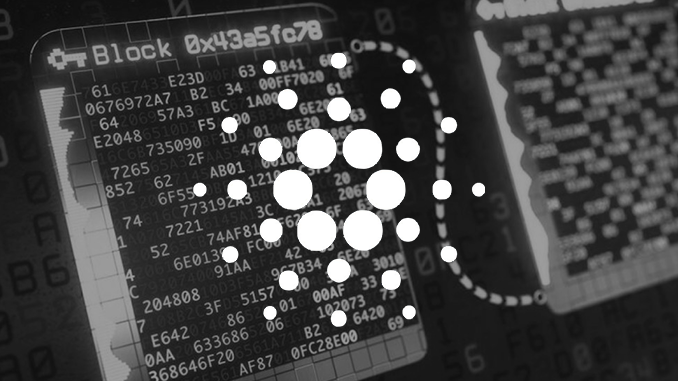 At Cardano (ADA), the block size was increased by 10 percent on Monday, which increases the network capacity. This also brings with it the hope that Cardano will gain fresh momentum for future plans.
Things are not going well for Cardano (ADA) in crypto year 2022: Since the New Year, the price curve has slid by about 40 percent into the red, and criticism is mounting among experts, who accuse Cardano of false promises. But Cardano supporters continue to believe strongly in their cryptocurrency of choice and find confirmation in metrics like wallets and planned projects. A technological detail at ADA should now help make Cardano more attractive. Via Twitter, Input Output, as the company behind Cardano, reports that the block size in the blockchain will be increased from 80 KB to 88 KB. This has happened and the 10 percent larger blocks in the Cardano blockchain increase network capacity.
Input Output had already made a similar update in February. This is because initial DeFi projects under Cardano suffer from two significant difficulties: Smart contracts on ADA can accommodate even one action in a block, which makes them essentially useless for split-second transactions. On top of that, even the modest demands on the network from initial decentralized crypto exchanges like SundaeSwap led to congestion and orders taking hours to process. This basically proved true what critics were already complaining about before the major upgrade Alonzo in September 2021.
Cardano's DeFi ambitions have so far come to nothing
The data from DeFiLlama clearly shows how DeFi users are saying goodbye to Cardano. Not even 200 million US dollars are deposited for DeFi with ADA, less than half of the volume, what had been achieved temporarily. Thus, Cardano currently does not play a serious role in the competition of the so-called Ethereum killers; the competition from Terra (LUNA) to Solana (SOL) comes in this discipline, in some cases, to double-digit billion amounts. Better smart contracts on Cardano are not expected until the major upgrades Vasil and Hydra later in 2022 at the earliest. In this respect, the increase in block size has hardly been noticeable in practice with ADA, but could still pay off at a later date.
Conclusion: Cardano founder Charles Hoskinson remains optimistic
ADA's price drop is, of course, calling out disappointed investors. Twitter user Muhammad Ilyas asked Cardano founder Charles Hoskinson – and received an answer that can also be classified as unrealistic when viewed from the outside. For Hoskinson, in all seriousness, thinks that Cardano as an ecosystem is stronger and more useful than ever. Markets would move up and down, but this should be dismissed as "nothing." Hoskinson ignores here that ADA has slipped to ninth place among the most capitalized cryptocurrencies, losing ground even in direct comparison to other popular altcoins.
Most recently, Hoskinson's image, and with it Cardano, received scratches when inconsistencies were uncovered in his resume. But Hoskinson also reacts thin-skinned to criticism of ADA from experts. His pro-Cardano professional optimism is increasingly seldom matched by reality. What Cardano really needs now to spark positive momentum is effective technological advancement, not attempts to gussy up small improvements.
---
Wer noch keine Bitcoins hat kann diese hier kaufen: