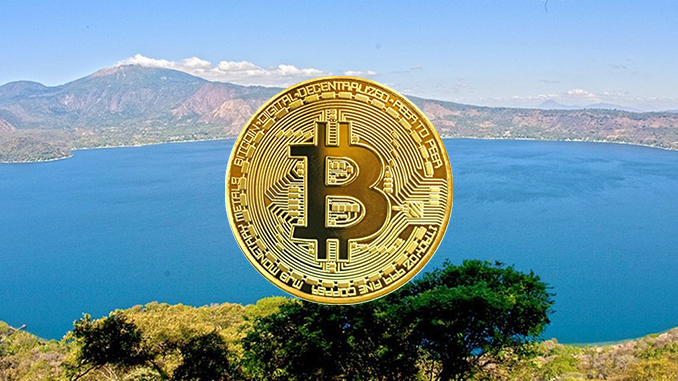 El Salvador has been highly praised by parts of the crypto scene since Bitcoin (BTC) was recognized as legal tender in the summer of 2021. But a study shows: Bitcoin has not really arrived in everyday life in El Salvador.
If you believe some Bitcoin maximalists, El Salvador is something like the "promised land". Because in El Salvador, Bitcoin (BTC) has had the status of legal tender since the summer of 2021 and is thus theoretically equal there to the US dollar used as the national currency. But a study by the famous US research organization National Bureau of Economic Research shows: The big Bitcoin plans of El Salvador and President Nayib Bukele play only a minor role in the reality of life of the approximately 6.5 million inhabitants.
Only 20 percent of Salvadorans use Bitcoin regularly
The researchers surveyed around 1,800 households in El Salvador directly, i.e. in person, for their study in February 2022. According to the results, only 20 percent of citizens currently use the official Chico Wallet for Bitcoin in their daily lives. The download of the Chico Wallet was associated with a bonus of 30 US dollars in Bitcoin for Salvadorans. A good two-thirds of all citizens apparently took advantage of this option, spent the BTC gift, and then, for the most part, switched back to their usual payment methods of cash and/or bank cards. Also interesting: the option to pay taxes with Bitcoin and the Chibo Wallet is not perceived at all, according to the surveys. Equally lifeless seems to be the use case of saving fees through Bitcoin transactions for money transfers abroad.
El Salvador economy not very enthusiastic about Bitcoin
Things also look bleak for Bitcoin in El Salvador when you switch perspectives and look at BTC as a legal tender from the perspective of business people. According to the study, about 20 percent of all businesses in the country actually accept Bitcoin and this group is mainly composed of large companies like McDonalds and Starbucks. The law allows businesses and service providers to refuse to accept Bitcoin if individual technical capabilities are not sufficient. In El Salvador, around a third of all people are still without smartphones and internet. Important detail about the business use of BTC in El Salvador: 88 percent of all Bitcoin collected in this way is immediately exchanged back into U.S. dollars, meaning that only small portions are held as reserves or used for B2B.
Concept of Bitcoin as a substitute currency works only to a limited extent in El Salvador
The National Bureau of Economic Research has a history of well over 100 years and points to dozens of Nobel Prize winners among its members as proof of respectability and independence. In fact, there is no place in the 17-page paper on Bitcoin in El Salvador where the researchers take issue with the harsh criticism from the U.S. and also the International Monetary Fund (IMF). President Nayib Bukele receives clear signals from these authorities that they reject his decision in favor of Bitcoin for monetary reasons alone and demand a U-turn.
If one looks for arguments in favor of Bitcoin adoption in El Salvador, one comes across two groups, according to the study: Young and well-educated citizens and (international) large companies. Here, BTC is indeed being integrated into everyday structures. However, an initial interest in Bitcoin from broader segments of society has already evaporated El Salvador, even though infrastructure has been built by the state with the Chivo Wallet and BTC ATMs.
Conclusion: "Bitcoin Revolution" in El Salvador already failed?
Celebrating El Salvador as a Bitcoin country is actually forbidden anyway, given systematic human rights violations and President Nayib Bukele's authoritarian understanding of democracy. But even if one puts morality and modern society aside and limits oneself to the socioeconomic aspects of BTC there – as the study does – a sobering interim conclusion emerges: despite tangible monetary incentives ($30 cash gift, subsidized fees, etc.) for Bitcoin in El Salvador, adoption has stalled at a low level for now. Accordingly, for the ordinary citizen or businessperson, no advantages of Bitcoin over the familiar U.S. dollar are so noticeable in everyday life that a sustained shift would occur.
These findings are likely to piss off many Western Bitcoin fans – but as investors, they should be kept in mind when the discussion turns to BTC as legal tender in other countries in South America and Africa.
---
Best place to buy Bitcoin: