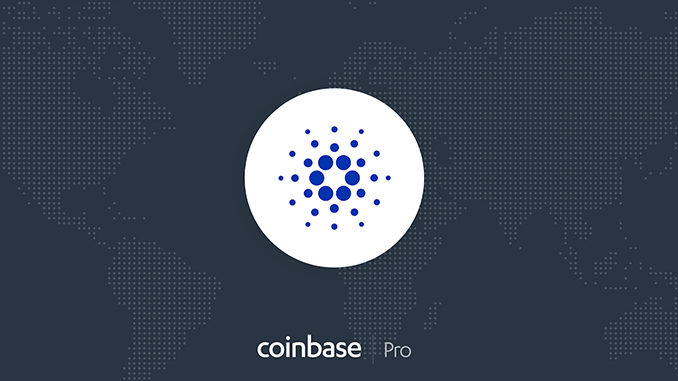 Cardano (ADA) has recently established itself in the top 10 of the most important cryptocurrencies thanks to significant price gains. Now Coinbase Pro also allows trading with Cardano.
The wait for Coinbase's IPO is still on, but it is not stopping the major US crypto exchange from expanding its portfolio. Via blog post, Coinbase announces it will support Cardano (ADA) on its Pro platform. Cardano is one of the big winners in the still young crypto year and has opened the door to the DeFi division for ADA in the technological development with the update Mary.
Coinbase Pro – this is how trading with ADA works.
As usual, Coinbase lists new cryptocurrencies on its Pro platform first. We have summarized the differences to the basic version of Coinbase for you here. Those who have a customer account with Coinbase can also automatically access Pro with it. Until tomorrow, Thursday, Coinbase Pro will only allow the delivery of Cardano for the time being and will then unlock full trading with ADA when sufficient liquidity is reached.
Important to note: For now, Coinbase Pro only supports ADA payouts to external wallets to addresses in the so-called Shelley format. Coinbase's Cardano help pages remind us that such Shelley addresses start with "addr1" and are thus easy to distinguish from old Byron addresses that start with "Ae2" or "DdzFF". Attempts to send a Cardano transfer from Coinbase Pro to Byron addresses should be stopped automatically.
From experience, many of the new cryptocurrencies listed on Coinbase Pro later show up on Coinbase Basis. Also from experience, investors know that a listing on Coinbase (Pro) often gives the selected candidates a positive price boost. The reason for this is that Coinbase, with its market penetration especially in the US, brings additional attention to an altcoin like Cardano just by listing it. For ADA, a 20 percent increase in price has been measured since Coinbase announced the news, even though full-scale trading of Cardano on Coinbase Pro has not even started yet.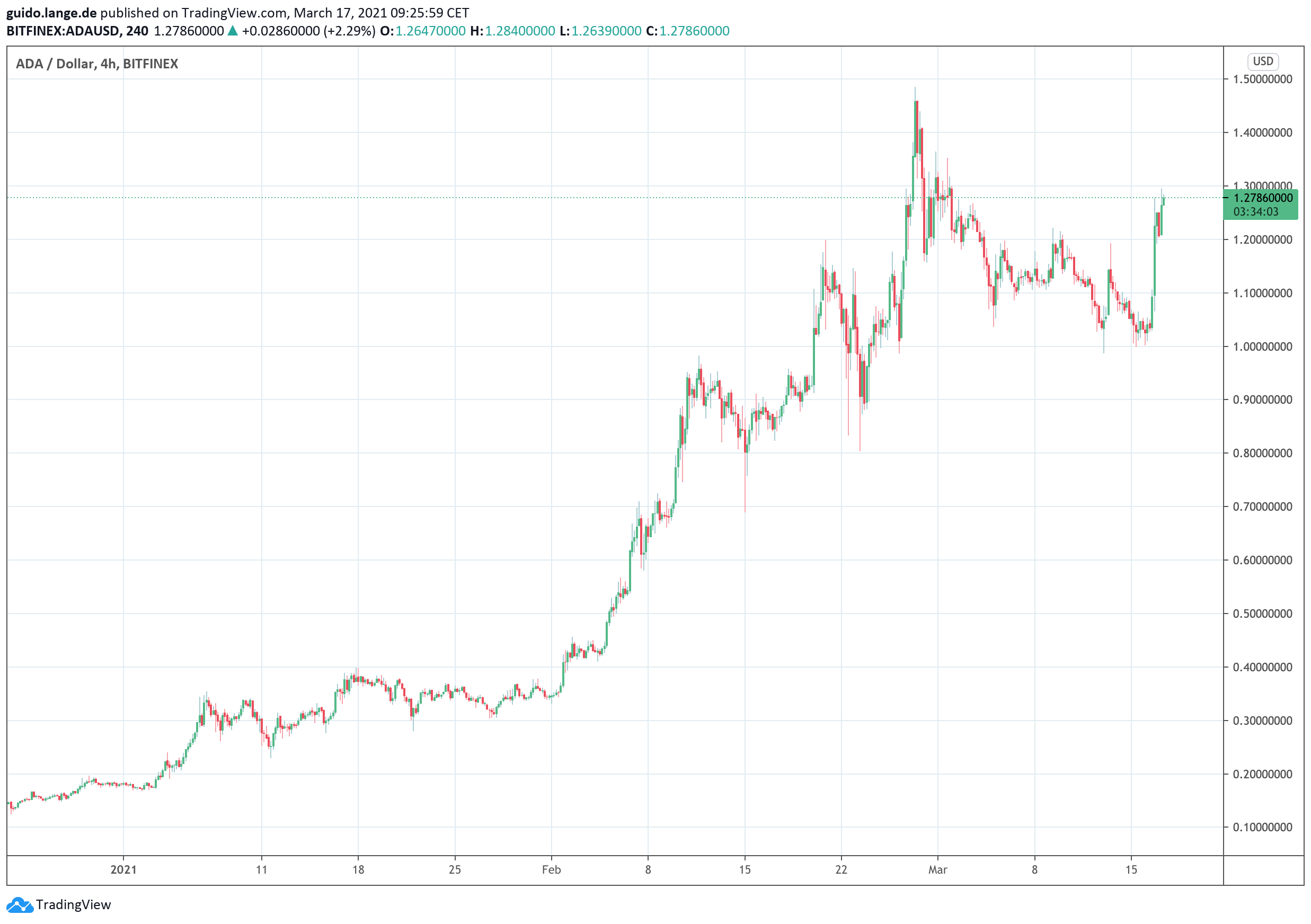 Conclusion: Cardano arrives at Coinbase
With the trading pairs ADA to Bitcoin (BTC) as well as US dollar, euro and British pound, Coinbase Pro covers the combinations that are predictably in demand. An alternative for trading ADA is eToro, where staking for Cardano is additionally supported. In any case, Cardano is now present on all major crypto exchanges and has realistic chances to continue its positive trend.
---
Open a Binance Account here and save 10% on fees for a lifetime.