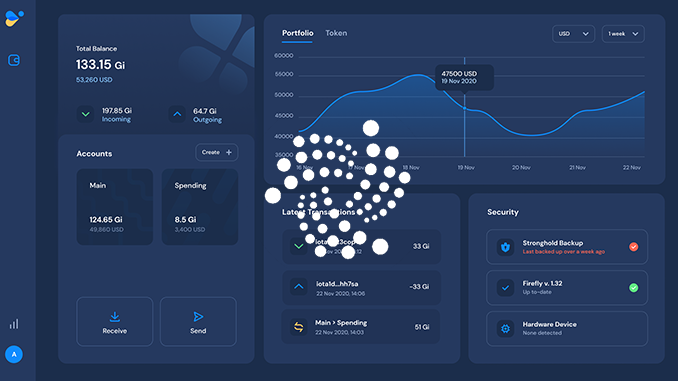 IOTA has announced the release of the new official wallet Firefly for next week – but initially only in a beta version. This also puts the schedule for the completion of Chrysalis aka IOTA 1.5 in jeopardy.
When the IOTA Foundation reorganized its personnel at the end of 2020, this also included the promise of more transparency in external communication. Now IOTA happily announces via Twitter that the new official wallet, Firefly, will be available for download starting next week. The catch: Only after inquiries in the IOTA forum on Reddit did it emerge that Firefly will initially only go live in a public beta version in the test net – i.e. it is not yet fully functional at this stage. This also makes it clear that the completion of IOTA 1.5 aka Chrysalis planned for March can hardly be kept. This is because the use of Firefly is mandatory for this and there is supposed to be a week's lead time to transfer IOTA from the old wallet Trinity to Firefly.
Resentment grows over recurring IOTA delays.
In the latest progress report from the IOTA developers from mid-March, Chrysalis no longer has a concrete launch date and refers to outdated information that was still based on October 2020. IOTA had corrected this target date several times and settled on March in February 2021. Thus, voices are increasing in the IOTA community, for example on Reddit, saying: Why don't you just apologize and give a realistic date? Chrysalis plays a decisive role in the technological reorganization of IOTA and is seen as the launch pad for an IOTA 2.0 aka Coordicide, in which the unloved central coordinator in Tanglenet is to be abolished before the end of 2021. Observers recognize a domino effect – if a module is delayed, the schedule for modules based on it also falters.
Conclusion: IOTA is being squeezed.
Chrysalis is supposed to make IOTA faster and more stable, Coordicide then finally puts the ecosystem on a decentralized basis – both steps to position IOTA future-proof in the competition among cryptocurrencies. That's why investors are also looking to the IOTA Foundation's technology news. To suggest a launch of Firefly when in reality it is only a beta version in the testnet is clumsy to say the least – especially in view of the more far-reaching consequences.
---
Best place to buy Bitcoin and IOTA: