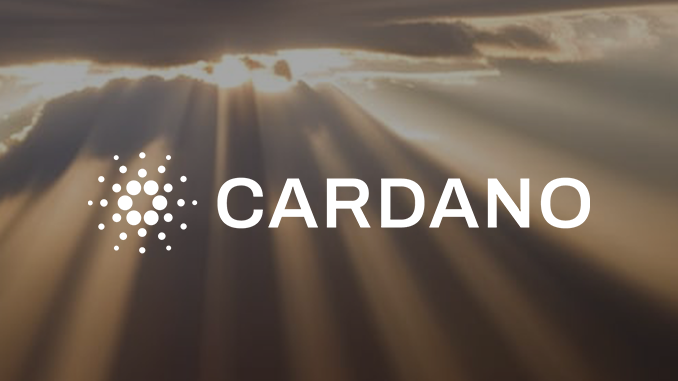 The first bridge to the Ethereum (ETH) ecosystem has been created at Cardano (ADA). The stablecoin DJED, which launched on Cardano in January, now also works in the Ethereum Virtual Machine (EVM).
Described as a "significant milestone" by the team behind Stablecoin DJED on Twitter, the latest progress made in the development effort is one of the most significant. And indeed, the news behind it is an encouragement for Cardano (ADA). After all, DJED was only established at Cardano in January and is now making its first direct connection to the Ethereum (ETH) ecosystem.
Technologically, this bridge is anything but trivial. In collaboration with crypto company Milkomeda, DJED has been placed on a Cardano sidechain that powers the Ethereum Virtual Machine (EVM). Milkomeda had announced its EVM-compatible sidechain for Cardano in April, and DJED is now taking advantage of this innovation. This also makes it possible for users who were previously limited to DApps under ADA to extend their activities natively towards Ethereum. EVM has become the standard for DApps and DeFi and is not only used on Ethereum. In the future, DJED is also expected to get links to EVMs in other blockchains.
However, Cardano's price curve did not show any visible reaction to the technological progress. ADA has repeatedly bounced off the psychologically important $0.45 mark in 2023 and is currently trading a frightening 87 percent below its all-time high of just over $3 in September 2021. Even though Cardano founder Charles Hoskinson preaches optimism and has recently touted NFTs as the most important use case for ADA, results remain modest. In the Decentralized Finance (DeFi) space, Cardano has just over $150 million invested, making the ADA ecosystem a dwarf compared to Ethereum ($28 billion).
Conclusion: DJED in EVM really a gamechanger for Cardano?
DJED is designed to be an algorithm-backed stablecoin, which is why it is critically eyed not only in the Cardano community. At the moment, DJED has a market capitalization of 15 million US dollars and is thus basically a tiny coin. Whether a run on EVM by ADA investors will start, as Milkomeda hopes, is anything but certain. This is because there is a lack of compelling arguments as to why EVM should be approached with DJED rather than relying on proven solutions such as under Ethereum itself or Polygon (MATIC). Cardano, with its massive market cap of $13.5 billion, continues to search for money-making applications that could differentiate it from other popular altcoins.
---