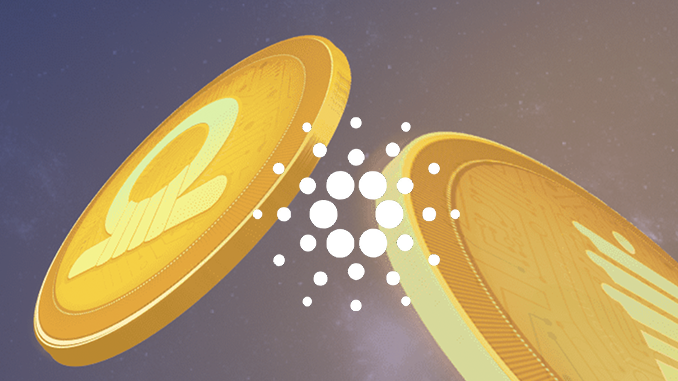 The Cardano (ADA) ecosystem has so far lacked a stablecoin. This is to change soon with DJED. The launch of the algorithmic stablecoin DJED is planned for January and should make Cardano more attractive.
When Cardano founder Charles Hoskinson outlined the annual plan for ADA in January, the launch of a stablecoin for the ecosystem was also among the plans. Now, the DJED Stablecoin project announces for the annual Cardano conference via Twitter, "It's official! DJED will launch on the Cardano mainnet in January 2023!" While this narrowly misses the 2022 target date, it still tackles an important piece of the puzzle for the ADA ecosystem.
DJED is backed by crypto companies COTI and Input Output, which also launched Cardano itself. The whitepaper for DJED describes an algorithmic stablecoin that is intended to mirror the U.S. dollar. The established stablecoins Tether (USDT), USD Coins (USDC) and Binance USD (BUSD) are classically designed and guarantee their 1:1 link to the US dollar through monetary reserves. DJED, on the other hand, is designed to ensure its value through reserves in other cryptocurrencies, and ADA will play an important role in this. However, at the latest since the crash of the algorithmic stablecoin UST in the ecosystem of Terra (LUNA) in May, faith in such concepts has been severely shaken.
To minimize risks in the launch of DJED, a gradual introduction is planned. Initially, the new stablecoin will then only be able to be used to pay transaction fees, according to available information. However, Cardano actually needs a stablecoin that can be used as a basis for larger transactions. Figures from DefiLlama show that the capital provided in the Cardano Ecosystem for Decentralized Finance (DeFi) has shrunk to less than $60 million. One reason for this is considered to be precisely the lack of a stablecoin.
Conclusion: Stablecoin DJED as a problem solver for Cardano?
The price curve of ADA shows a continuous negative trend this year. At New Year's, Cardano was still quoted at around 1.30 US dollars and is now struggling to reach the psychologically important mark of 0.30 US dollars. Even the update Vasil in September, which was associated with great hopes, could not boost ADA. It is doubtful whether an algorithmic stablecoin DJED with a concept that is rightly viewed with skepticism will be able to improve the mood. But let's wait for the launch of DJED and then judge whether it will really make the Cardano ecosystem more mature.
---