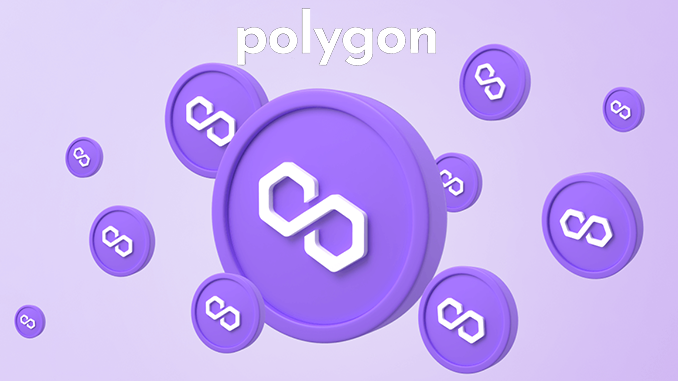 Polygon (MATIC) is well-known and successful as a scaling option for Ethereum (ETH). Now, major companies from Disney to Starbucks increasingly relied on Polygon to bring new ideas to life.
Polygon (MATIC) has fared better than many other altcoins during the crises of crypto 2022 and now occupies 10th place among the most capitalized cryptocurrencies. The main reason for its success is that Polygon is establishing itself as the leading Layer 2 for Ethereum (ETH). In its Decentralized Finance (DeFi) division, for example, Polygon allows transactions to be processed on its own network in a fee-saving manner and only re-entered onto ETH's blockchain in a collected fashion. But Ryan Wyatt, CEO of Polygon Studios, is looking beyond the crypto industry and foresees a bright future for MATIC elsewhere as well. Via Twitter, Wyatt posted an impressive list of companies already developing projects with Polygon.
Facebook (Meta), Nike, Disney, Starbucks, Reddit or Adobe are all names you wouldn't immediately associate with the crypto industry. But in interviews, Wyatt evokes the opportunities that such collaborations present for Polygon. When Reddit, for example, allowed its users to claim a free NFT as their avatar by setting up a Polygon wallet, three million new MATIC wallets were counted within a few weeks. Coffee house chain Starbucks also plans to use Polygon NFTs to offer customers an innovative rewards program. At Instagram, which is part of the Meta empire (formerly Facebook), Polygon NFTs have been integrated since the summer. Wyatt, who used to work at YouTube, sees companies like those mentioned on the way to Web3, where you can't exist without crypto expertise. He also sees the direct collaboration between his team and the representatives of the large companies as invigorating, where expertise from different business sectors comes together.
That's why Wyatt isn't worried about whether the collapse of crypto exchange FTX could negatively impact plans with and around MATIC. Rather, such events would impressively prove how important the move away from centralized systems to decentralized structures is becoming. In the medium term, millions of people will embrace Web3, according to Wyatt's forecast – and Polygon should play a leading role in this in practice.
Conclusion: Polygon wants more than just DeFi
Back in the summer, assessments made the rounds that MATIC was undervalued. Since then, Polygon's lead over competitors such as Arbitrum and Immutable has increased again, also in terms of user numbers. If Polygon now succeeds in occupying opportunities in the direction of Web3 with the help of large cooperation partners, MATIC could manage to maintain its momentum against trends on the overall crypto market.
---