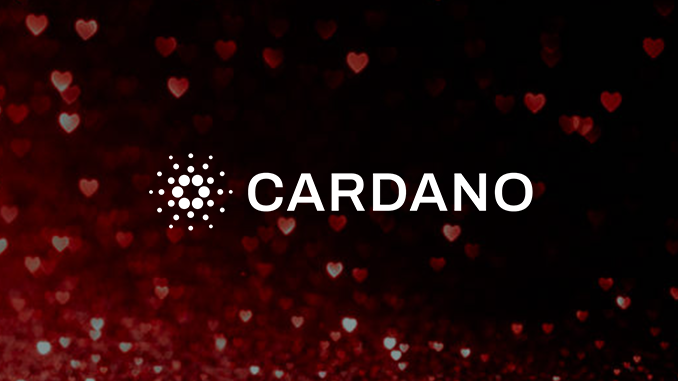 On February 14, the Valentine upgrade was activated at Cardano. Subsequently, ADA experienced price gains and temporarily marked a new high for the year. Are the further prospects also positive?
Glimmer of hope for Cardano: On February 16, ADA briefly traded at $0.42, which is an annual high for 2023. It was reached by a mini-rally that started on February 14, when Cardano's Valentine upgrade went live. Cardano is currently up about 11 percent less than a week after Valentine went live, and optimists see the development as an indication that ADA will regain its appeal in 2023.
In terms of content, Valentine for Cardano was all about improving compatibility with foreign ecosystems. To do this, two widely used standards for signing smart contracts were newly integrated into Cardano. This is intended to be particularly useful for DApps and in the Decentralized Finance (DeFi) division. And indeed, data from DeFiLlama shows that since the launch of Valentine, the amount of capital allocated to DeFi under ADA has increased by a good 20 percent and has also reached an annual high. However, with now about 125 million US dollars TVL, Cardano is still stuck in regions that are miles away from competitors like Ethereum (ETH) or Tron (TRX), where calculations are made in billions.
In general, am at Cardano had already hoped for a breakthrough in the DeFi division in the fall of 2021, when the upgrade Alonzo was activated at that time, but in practice it did not meet the requirements of market participants. ADA did not recover sustainably from the setback; to this day, the reduced functionality of smart contracts in Cardano blocks complex applications. One consequence: a good 73 percent of all ADA is deposited for staking. The unusually high value also stems from the fact that Cardano lacks concrete and monetary use cases.
Conclusion: Cardano in permanent crisis – ADA lacks momentum
On a sober note, the recent gains in the price of ADA and TVL for DeFi are in line with competitors and the overall market led by Bitcoin (BTC). Cardano is unable to drive its own momentum despite its best efforts. Meanwhile, the staking route many ADA investors are taking is coming under scrutiny in the US. To be sure, Cardano chief executive Charles Hoskinson believes that recent moves by the U.S. Securities and Exchange Commission against staking pose no threat to ADA. But on the other hand, Cardano has started a discussion about so-called "contingent staking", which could possibly protect the company from the SEC. There are many indications that 2023 will also be a bumpy year for Cardano.