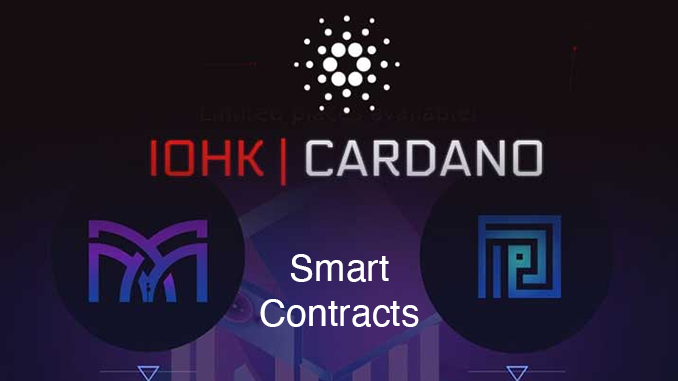 Cardano (ADA) has established itself in the top ten most important cryptocurrencies in 2021. The next step is to become complex smart contracts, so that a separate DeFi ecosystem is created around Cardano.
In 2021, Cardano is one of the absolute winners with price gains of now 1,000 percent since the turn of the year and ADA was able to positively decouple from the overall market during temporary price corrections of Bitcoin (BTC). The reason for ADA's continued soaring is believed to be Cardano's own blockchain, which expanded its technological potential on March 1 with the Upgrade Mary. Cardano generates a lot of trust in the crypto industry with maximum decentralization, and the blockchain demonstrates its future-proofing with low fees and high throughput. Smart contracts are so far only rudimentarily possible with Cardano at direct and at this construction site now IOHK as the company behind ADA reports via Twitter an optimistic news.
With the upgrade Alonzo and a testnet of the same name, complex smart contracts will enter the test phase on Cardano at the beginning of May at the latest, and these functionalities will then be available on the mainnet for ADA in August. What may sound technically boring is actually a decisive move in the competition for who will become the top dog in the booming DeFi industry. Right now, Ethereum (ETH) and the Binance Smart Chain are competing for DeFi supremacy. With Alonzo, Cardano then hopes to see an entire ecosystem of projects with DeFi in focus develop around ADA and bring liquidity accordingly.
DeFi race – Cardano wants to challenge Ethereum
The competition with DeFi is currently intensifying and Ethereum is finding it increasingly difficult to defend its 2020 still unchallenged number one position as the basis of DeFi due to high transaction fees of at times even more than 40 US dollars. Depending on the indicator, Binance with BSC has already become the market leader in terms of DeFi, but there some experts are bothered by the lack of decentralization of the blockchain. Cardano does not have to reckon with that shortcoming. From a German perspective, IOTA also wants to enter the DeFi segment, but cannot do so on its own until the end of 2021 at the earliest with IOTA 2.0 aka Coordicide. With IOTA, Cardano founder Charles Hoskinson had most recently engaged in a verbal feud over the definition of "fee-free".
With Ethereum, Charles Hoskinson had once established his reputation as a co-founder, and with Ethereum, he is now looking for Cardano to be a so-far disparate competitor. Polkadot (DOT) is another DeFi competitor in play whose backing from China is often underestimated in this country.
Conclusion: DeFi – battle for the most well-funded ecosystem
From a neutral observer's point of view, it is hard to predict which altcoin we will see symbolizing DeFi at the end of 2021. Ethereum could succeed in taking the decisive technological step with ETH 2.0, BSC is building on Binance's customer base, Cardano and Polkadot are increasingly tying up developers and cooperation partners, and IOTA is not completely out of the running either. Away from technological progress announcements like Alonzo at Cardano, trust and innovation are the one yardstick, provided liquidity the easiest factually measurable indicator.
---
Best place to buy Bitcoin and Cardano: