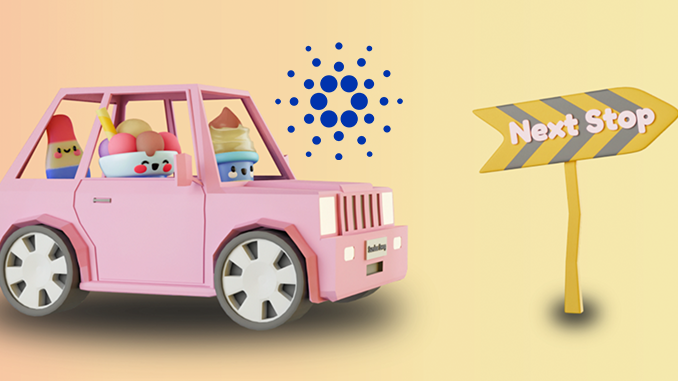 Cardano's (ADA) price curve is showing a cautious upward trend after months of drought. Reasons for the new optimism include the Pavio megaverse project and the DEX SundaeSwap.
Cardano was accompanied by euphoria for long stretches in 2021, and at the beginning of September ADA was still at all-time highs of a good USD 3. But then it became clear that the content of the Alonzo upgrade fell short of expectations and the Cardano ecosystem did not expand as hoped. Before Christmas, ADA found itself in the region of just over 1.20 US dollars. Now, Cardano is once again sniffing the morning air: a 35 percent gain over the last seven days has lifted ADA to its current level of 1.53 US dollars, making Cardano the weekly winner among the ten most capitalized cryptocurrencies. The recent development does not come out of nowhere, but through two exciting projects that rely on Cardano.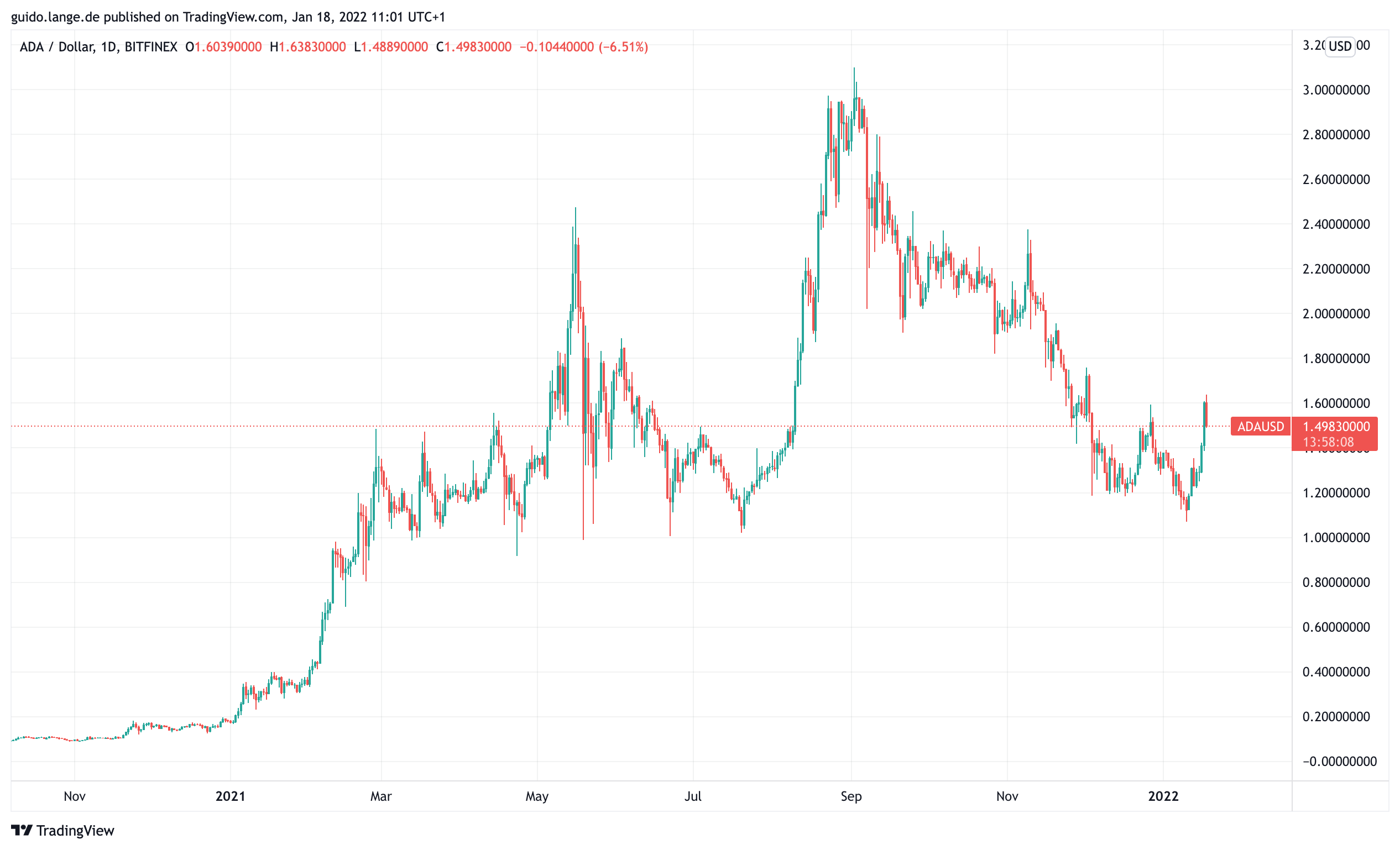 First, SundaeSwap has announced it will launch its decentralized crypto exchange (DEX) in beta on Cardano's mainnet on January 20. SundaeSwap has been live on the testnet since December 2021, and now the practice begins. While SundaeSwap acknowledges that DEX cannot process orders in real time due to the known technological limitations of Cardano, it is not yet ready for launch. But the launch of SundaeSwap is coupled with attractive bonuses for depositing liquidity in ADA. This finally gives investors with balances in ADA an option to put their capital to work in DeFi.
Second, Cardano is now embracing the trending Metaverse theme. In its self-description, Project Pavio sees itself as the first metaverse based on Cardano and is already comparing itself to The Sandbox (SAND) and Decentraland (MANA). Also, of course, the much-vaunted outlook that Metaverse and associated tokens will occupy an $800 billion market before the end of this decade is not to be missed. Indeed, Metaverse tokens have made a splash recently and Pavio is hoping for similar effects with Cardano.
Bottom line: can ADA's price curve recover sustainably?
With Cardano, investors have painfully experienced through the Alonzo upgrade how advance praise can turn into disappointment in terms of price. ADA simply lacks meaningful use cases, as evidenced by Cardano's still unusually high staking ratio of more than 70 percent. With SundaeSwap and Pavio, two projects are now in the starting blocks that want to break the deadlock. The coming weeks will show whether this will succeed and whether new momentum will develop around Cardano.
---
Best place to buy Bitcoin and Cardano (ADA):


>