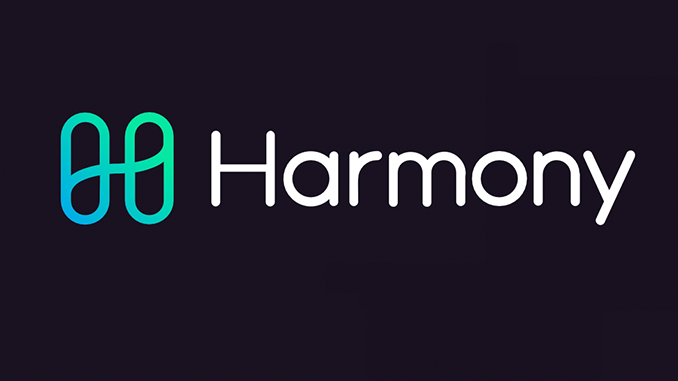 Harmony (ONE) has gained more than 150 percent in price over the past six weeks and is tackling a new all-time high. Harmony's expanding ecosystem is behind the positive trend for ONE.
Bitcoin (BTC) is off to a tired start in a sense, trading sideways at around US$42,000 – but some altcoins like Harmony (ONE) are able to break away and develop their own momentum. From a low of US$0.13 in early December 2021, Harmony galloped to well above US$0.30 recently, leaving ONE with an all-time high of US$0.379 in sight. Up by 160 percent in six weeks, ONE is one of the big winners of the season.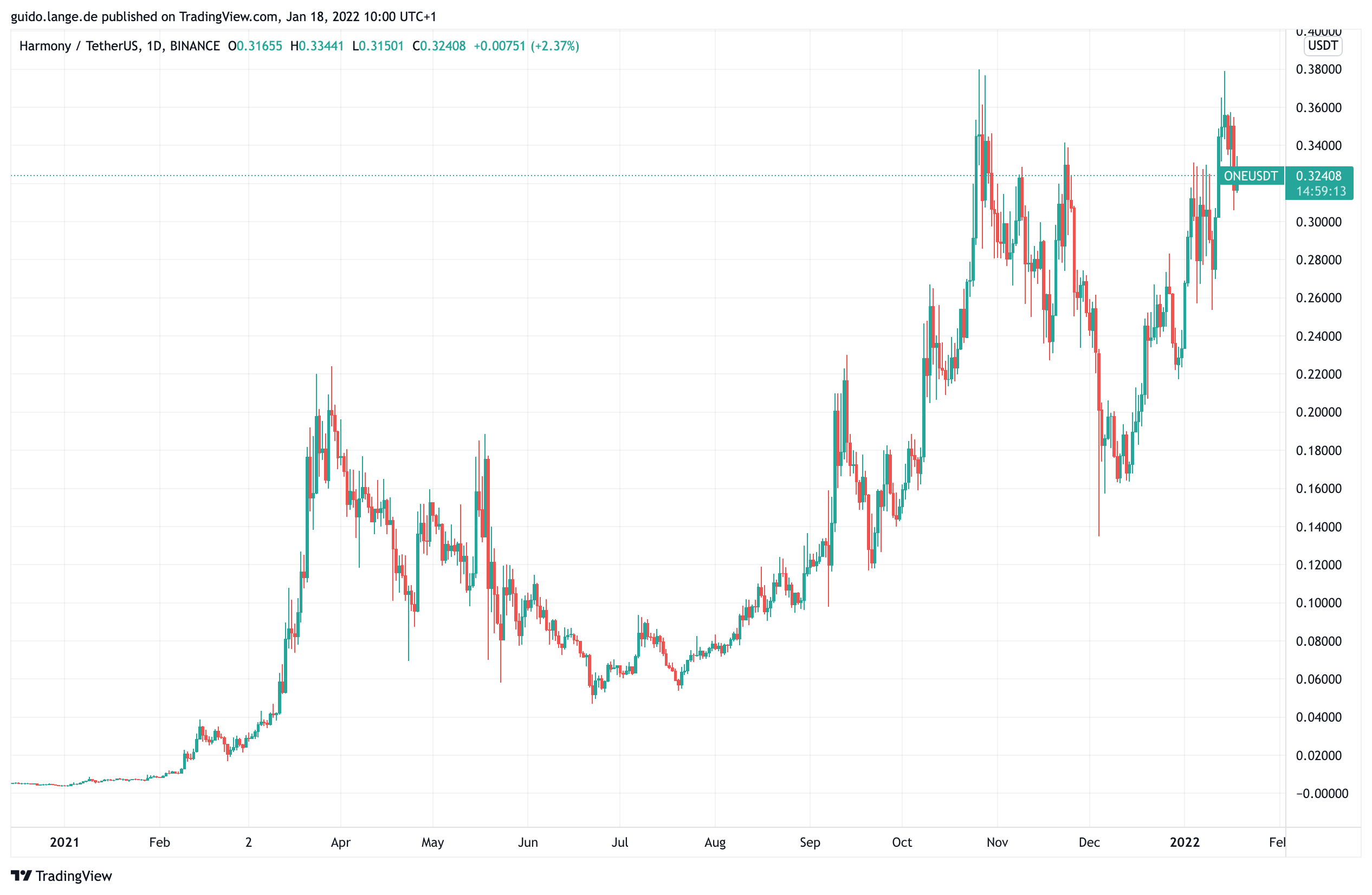 The development is driven by three important news at Harmony:
1. Back in September 2021, Harmony created a $300 million fund to help expand its ecosystem. This initiative is now yielding results. Via Twitter, Harmony announced 21 projects receiving funding this week. These range from DeFi to NFTs, allowing Harmony to demonstrate the benefits of its blockchain solutions in practice.
2. Harmony actively supports the development of so-called bridges to connect external blockchains. Initially, Harmony focused on Ethereum (ETH) and the Binance smart chain here. Now networks like Cosmos (ATOM) and Polygon (MATIC) are being added. Bitcoin (BTC) is also expected to become compatible with Harmony via a bridge.
3. The growing opportunities for ONE are also reflected in the ecosystem data. Defi Llama, for example, counts a good 1.2 billion U.S. dollars deposited in projects under Harmony, with a strong upward trend. Here ONE demonstrates good returns in everyday life.
Conclusion: ONE shows: not the whole crypto market in hibernation
When the crypto lead currency Bitcoin and the number two Ethereum quote indecisively, it is worth looking at the second tier. Last week, Near Protocol (NEAR) posted a new all-time high, and now Harmony is inching higher. The analyses show that the individual price rallies are less due to speculation than to tangible actions with which these altcoins position themselves in the competition. Currently, ONE finds itself fresh in the TOP 50 of the most capitalized cryptocurrencies with just under $4 billion in market capitalization. The activities in and around Harmony allow for the prospect that ONE will continue to benefit from this and that the price curve has not yet reached a peak.
---
Open a Binance Account here and save 10% on fees for a lifetime.