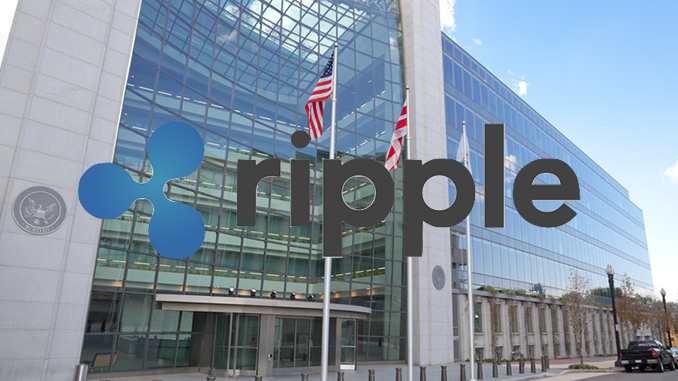 Ripple (XRP) has made a potentially important point for its defense strategy in the case against the US Securities and Exchange Commission (SEC). At issue are internal SEC communications regarding Ethereum (ETH).
At Ripple (XRP), one has not been speaking well of the US Securities and Exchange Commission SEC since December 2020 at the latest. Because a good year ago, the powerful authority filed a lawsuit and wants to prove that Ripple sold XRP against better knowledge without authorization, although XRP was to be classified as a corporate investment (securities). Ripple is defending itself against the accusations by arguing, among other things, that the SEC has issued carte blanche for Bitcoin (BTC) and Ethereum (ETH) and does not feel responsible. Why then should XRP in particular, as one of the most capitalized global cryptocurrencies, be treated differently by the SEC, Ripple's lawyers ask.
To support their postion, they demand to see internal communications from the SEC. In doing so, the court in New York has now given Ripple a small victory. According to the court order, the SEC must disclose how internally the decision-making in the Ethereum (ETH) case went over. For the SEC, Director William Hinman had already exempted Ethereum from oversight in 2018 during a speech because ETH was sufficiently decentralized and thus could not constitute a security. How Hinman could come to such far-reaching conclusions and whether parallels can be drawn for XRP, Ripple wants to know.
The SEC had so far tried to keep internal communications to Ethereum secret, citing legally defined privileges. Ripple had most recently emphasized the right to a fair defense in a brief to the court and reiterated its demand for more SEC documents. Judge Sarah Netburn now complied with that demand in key respects, ordering the SEC to make dozens of emails and handwritten memos from the SEC regarding Ethereum from 2016 to 2018 available for Ripple to view. On the other hand, Netburn also concedes the SEC kept related documents under wraps. She reasoned individual cases under the criterion where the SEC may have reasonable interest in citing privilege.
Conclusion: no quick verdict expected on SEC vs. XRP and Ripple
Whether Ripple can now actually find arguments and evidence to support its position in the conceded SEC documents is an open question. Litigation observers say the court's recent rulings are technical in nature and not indicative of the verdict expected later in 2022. Here, the target date of April could shift again because, with the SEC and Ripple, both sides have requested longer deadlines for next steps. The Covid pandemic is limiting travel and causing staff shortages, he said. That request was granted and now witnesses are to be called and evidence completed to the extent possible on Feb. 28, 2022, instead of Jan. 14. Investors should therefore continue to keep in mind that XRP faces a legal question of fate: billions in compensation from Ripple for early investors or acquittal. Whatever the court ultimately decides – a significant impact on the price curve of XRP is foreseeable.
---
Best place to buy Bitcoin and Ripple (XRP):