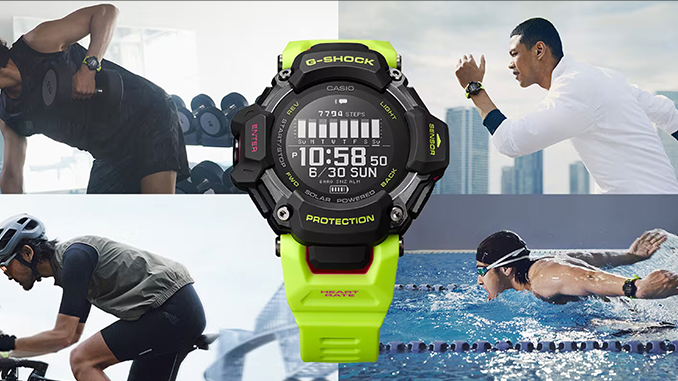 The Casio G-Shock watch model has been sold more than 100 million times since 1983, and has become a cult. Now Casio is launching an NFT project for the G-Shock to tap into Web3.
Does a watch like the world famous G-Shock need NFTs? Manufacturer Casio believes "yes" and has released a website, which launches the project "Virtual G-Shock". There, a total of 15,000 G-Shock NFTs are to be distributed free of charge from September 23. Those who already register with a Casio ID will receive preferential treatment. The NFTs feature distinctive details of the iconic watch, which celebrated its 40th birthday this April. Casio envisions that the G-Shock NFTs will serve as tickets for community projects.
For example, it is hoped that in virtual worlds ("Metaverse"), the G-Shock will be present via the NFTs. Participants in the "Virtual G-Shock" project will also be given the opportunity to create their own designs. Technologically, the G-Shock NFTs will be home to Polygon (MATIC), with Casio covering the cost of creation and distribution. Required is the Metamask Wallet to participate in the promotion.
You can understand Casio's pride in the G-Shock, it was technically ahead of its time in the 1980s. The rather chunky appearance symbolizes the enormous durability of the G-Shock models, German astronaut Thomas Reiter even took his Casio watch to the International Space Station. So now NFTs, which are supposed to take the iconic G-Shock into the online world and crypto scene.
You probably have to be a watch collector to understand the cult of the Casio G-Shock. NFTs as a means of customer loyalty are being tested at brands from Porsche to FIFA to Playboy, and the successes are mixed.
Conclusion: Casio G-Shock and NFTs – a successful combination?
The market and hype around NFTs have cooled down noticeably in 2023, and metaverse initiatives such as those from Facebook have not really gained momentum either. Thus, the environment for "Virtual G-Shock" project by Casio doesn't look very inviting and the people in charge will have to get creative to build an active community around G-Shock NFTs. If you enjoy watches and maybe even own a G-Shock – participation in the Casio NFT project is free and registration is straightforward. You can then judge for yourself whether the idea of a virtual Casio G-Shock will captivate you for longer.
---