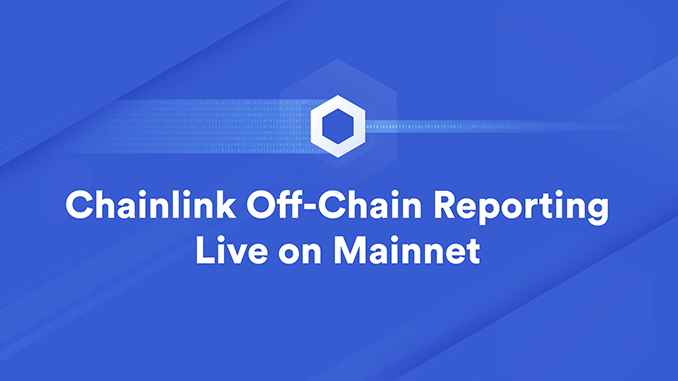 Chainlink has released the OCR (Off-Chain Reporting) update, which can open up new data sources and generally increase performance. It also makes Chainlink more affordable for users.
Like other DeFi projects in the Ethereum ecosystem, Chainlink (LINK) has increasingly been groaning under high transaction costs (gas fees) incurred in collecting data and injecting it into the ETH blockchain. With the Off-Chain Reporting (OCR) update launched yesterday, this problem is largely solved by Chainlink. That's because the concept behind OCR is to collect data externally first whenever possible and then bring it into the blockchain in large packets. Chainlink compares the approach in a blog post to goods orders that were previously shipped individually and are now delivered in larger units. OCR is said to bring up to 90 percent cost savings for Chainlink customers.
Furthermore, OCR will make it possible to package significantly more different types of data into so-called oracles than was previously possible at Chainlink, says founder Sergey Nazarov in an interview. The 300 or so projects that use Chainlink so far all use price feeds, i.e. prices of cryptocurrencies in real time. With OCR, Chainlink is now also targeting fields such as insurance, weather data and online gaming. In the area of proof of reserve, where Chainlink automatically checks the reserves of stablecoins, OCR will also bring plus points. Another exciting approach is to use OCR to check random numbers inexpensively to see whether they were really randomly generated or perhaps manipulated. About a year was spent working on OCR, and Nazarov sees it as the biggest event at Chainlink since the mainnet launched in May 2019.
Chainlink grows – LINK benefits
Nazarov also continues to name big names that are now cooperating with Chainlink. The U.S. news agency AP will provide information for Chainlink Oracles, he said, and Google's blockchain search will connect to Chainlink. Bridges to the blockchains of Polkadot (DOT) and Tezos (XTZ) are also on the list of promising ventures.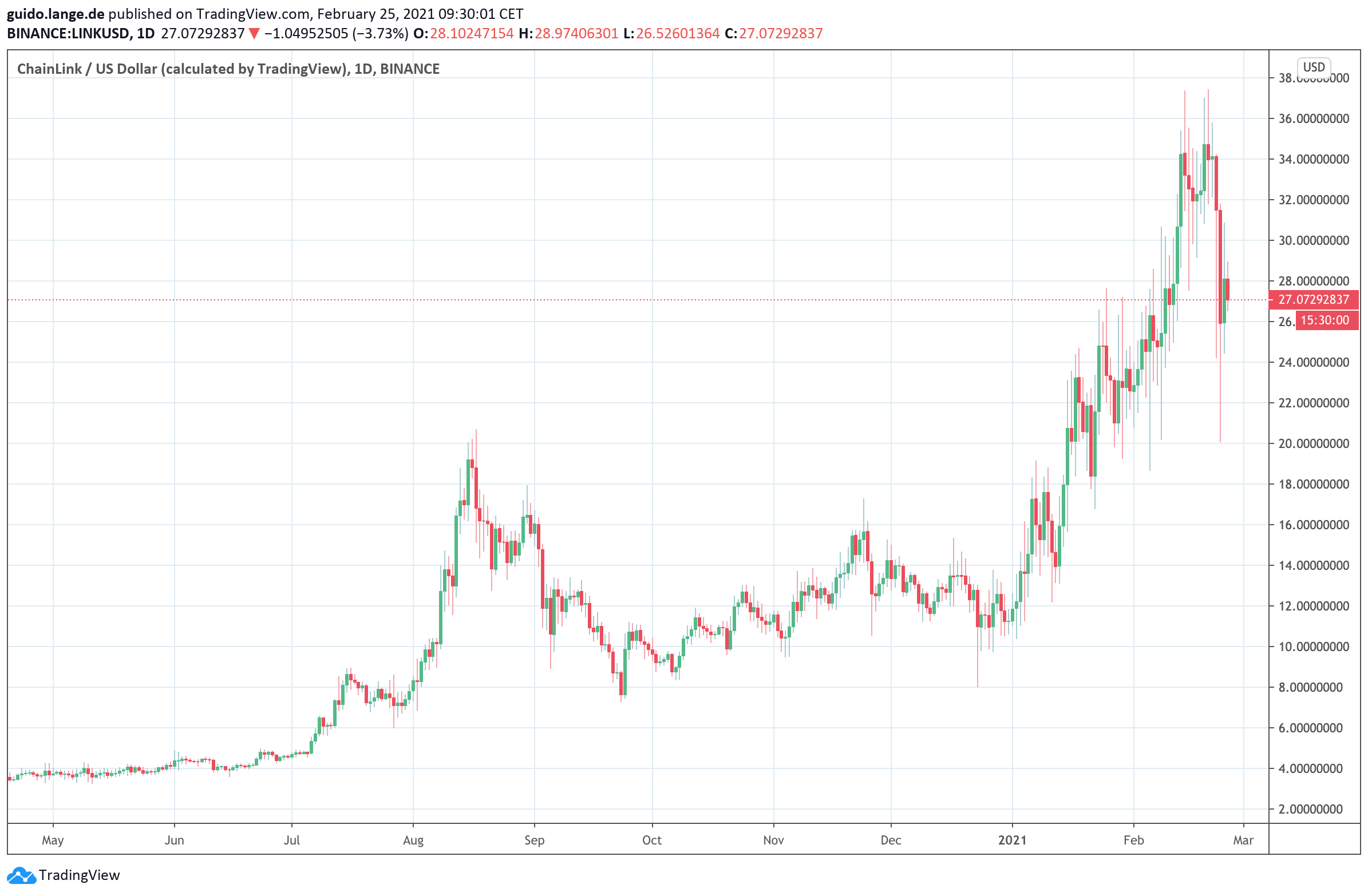 In this environment, LINK continues to perform magnificently as a native token at Chainlink. Back in the late summer of 2020, LINK was making waves with record-breaking developments. At that time, the price mark of 10 US dollars was the reason to rejoice. Now LINK is trading at a good 27 US dollars and in February even exceeded the level of 35 US dollars. With the growing DeFi division behind it and new fields of application in sight, Chainlink and LINK seem to have good prospects. Incidentally, Chainlink's partners also include Deutsche Telekom, which is highly satisfied with its involvement there.
---
Chainlink is traded on Binance. Open a Binance Account here and save 10% on fees for a lifetime.