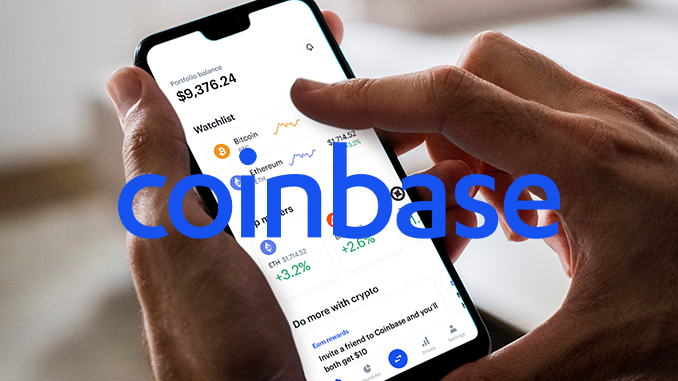 Coinbase's IPO is expected for the first half of 2021 and now the crypto exchange has published business figures for this. These show rapid growth and spur the pre-IPO trading of Coinbase shares.
Since mid-December 2020, it has been known that the US crypto exchange Coinbase itself is aiming for the stock exchange floor. The hype around this is accompanied by the question of how much Coinbase could be worth on the traditional stock exchange. 77 billion is one figure for Coinbase's valuation, based on private upfront trading. Meanwhile, through public pre-trade on FTX, Coinbase is valued at over 100 billion and the optimistic outlook has now found further fuel through official numbers.
Coinbase closes 2020 brightly
That's because Coinbase has for the first time provided nuanced insights into its financials in a mandatory filing with the U.S. Securities and Exchange Commission (SEC). According to the release, Coinbase posted a profit of $322 million for 2020, easily recouping a $30 million loss from 2019. Coinbase's trading revenue literally exploded at the end of 2020, coming in at more than $75 billion in the final quarter. It is also clear that Coinbase is becoming less and less dependent on private customers and that the institutional business customer segment is already responsible for more than 50 percent of revenues. In absolute figures, Coinbase currently speaks of around 43 million private customers, 7,000 institutions and 115,000 cooperation partners in more than 100 countries worldwide. The number of active customers had nearly tripled from the end of 2019 to the end of 2020.
On FTX, the targeted price per Coinbase share shot up to more than $400 after the news, and it is said to be just over $300 in the private pre-market trade. The trend suggests that Coinbase will attract a lot of interest with its IPO, and the numbers and details now known were better than expected. Coinbase itself is largely keeping a low profile and currently only announces via blog post that it wants to be listed on the stock exchange under the abbreviation "COIN" as a ticker symbol.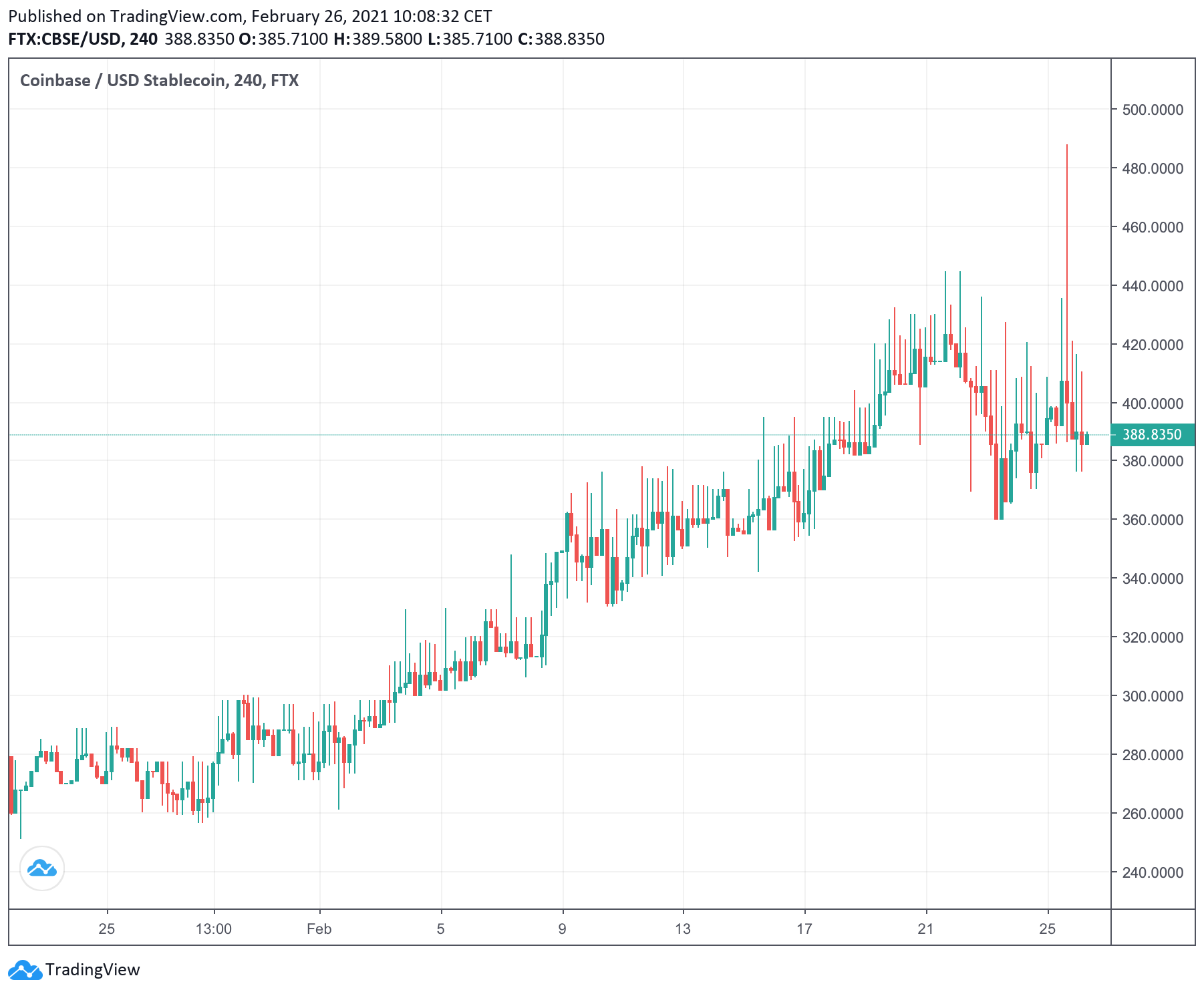 Conclusion: Coinbase's IPO also has a symbolic character
Coinbase has a "direct listing" in mind, forgoing the issuance of new shares and a pricing process in advance. Coinbase's homework now appears to be done and it could be very quick with "COIN" showing up on the Nasdaq ticker. In all likelihood, Coinbase will be much more than a so-called unicorn with a valuation of over $1 billion when it makes its stock market debut. On the contrary, it is becoming apparent that Coinbase could even crack the 100 billion US dollar mark at the first go, far more than large classic stock exchanges such as Deutsche Börse have. Not to be underestimated for you as an investor are possible effects on the prices of Bitcoin and Co. when Coinbase goes public: Interrelationships are reflected there in the regulatory and institutional recognition of classic financial markets towards the crypto industry.
---