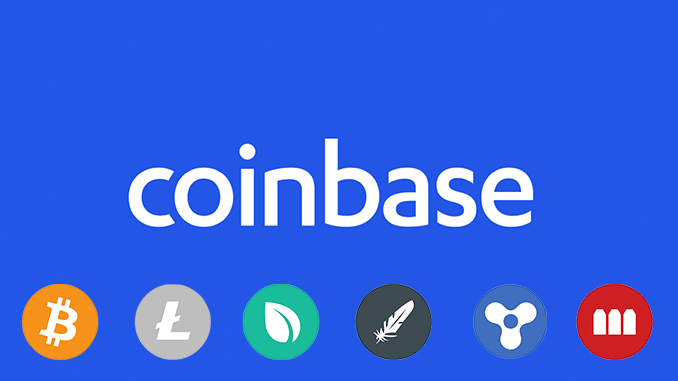 The US crypto exchange Coinbase is investing 500 million US dollars of its cash reserves in various altcoins such as Ethereum (ETH). With this, Coinbase sees itself as a pioneer among listed companies.
In mid-April, the U.S. crypto exchange Coinbase itself celebrated its stock market debut, but the stock has so far failed to meet major expectations. Now Coinbase is making news with an update to its investment strategy. In a blog post, Coinbase announced it would invest $500 million in altcoins as a first step. Specifically mentioned is Ethereum (ETH), plus without exact details DeFi tokens as well as altcoins that rely on the modern Proof-of-Stake as a protocol. In addition, 10 percent of Coinbase's quarterly profits will be invested in altcoins in the future.
Coinbase emphasizes that this will make it the first listed company to not limit its crypto reserves to Bitcoin (BTC), but to diversify them more broadly. The actual goal of the clear commitment in the direction of a diversified crypto basket is to reduce the dependence of Coinbase's balance sheet on fiat and to balance it in the direction of crypto. Behind this, of course, is the consideration of increasing Coinbase's value when its own investments make gains. However, Coinbase's stock benefited only slightly from the announcement with a gain of a few percent.
In order to exclude an influence on the crypto market and conflicts of interest, Coinbase wants to carry out its investments on external trading venues or in direct business. In principle, the new investment strategy is designed for the long term. It is hoped that the model will also encourage other companies to include Bitcoin and Co. in their strategies and balance sheets.
Coinbase thinks about shareholders
On Twitter, Coinbase CEO Brian Armstrong received much applause for the recalibration of the investment strategy. Observers see it as a tailwind for the overall crypto market as well. But as CEO, Armstrong actually has to keep his shareholders in mind first. And they are less satisfied: While the Coinbase share was still able to trade – in some cases significantly – above $300 in the first few days of trading, the security has come dangerously close to the $200 mark in the meantime and is currently hovering around $250. Even a record profit and sales result announced for the 2nd quarter of 2021 could hardly give the share price any impetus. Armstrong thus faces the difficult task of convincing investors of the sustainability of the business at Coinbase. At the time of its IPO, Coinbase had announced that it would invest profits in further development for the foreseeable future and forgo dividends. Thus, the prospect of Coinbase's overall value growth through smart investments in altcoins is at least a chance to help the stock get off the ground.
---